I voti di Edge: bene Mass Effect 2, meno bene Heavy Rain e Dante's Inferno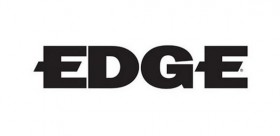 Il nuovo numero di Edge, che sfoggia una copertina dedicata a Crysis 2, è destinato a sollevare le solite polemiche nelle quali questa rivista sembra sguazzare con un certo piacere.
Mentre nessuno sarà sorpreso di vedere Mass Effect 2 prendersi un 9 in pagella e BioShock 2 cavarsela con un ragionevolissimo 8, faranno ben più scalpore il 7 assegnato a Heavy Rain e, perché no, il 6 a Dante's Inferno.
Mass Effect 2 - 9


Bioshock 2 - 8


Darwinia+ - 8


Heavy Rain - 7


S.T.A.L.K.E.R.: Call of Pripyat - 7


Ace Attorney Investigations: Miles Edgeworth - 6


Dante's Inferno - 6


Death By Cube - 6


Super Monkey Ball: Step and Roll - 5


Undead Knights - 4
E la domanda ricorrente è sempre quella: semplice volontà di sollevare polveroni o integerrima onestà intellettuale di redattori abili e severi?