La trilogia di God of War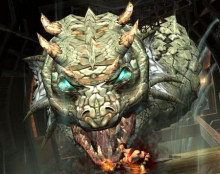 Almeno stando alle parole di David Jaffe, direttore creativo di Sony Santa Monica, riportate da Next-Gen.biz:
"...when you are making a game, you never really know if the game will turn out good enough to merit another one in the series. But after last week, I can say I am very confident of our chances to be able to complete the GOD OF WAR trilogy. You never know, but that's me just putting it out there."
D'altra parte, dopo il successo del primo e la prossima uscita del secondo capitolo su PlayStation 2, era lecito attendersi una terza versione del fortunato franchise SCEA, magari su PlayStation 3. Quanto meno questa è la speranza dei fan del sanguinario Kratos, che non vedono l'ora di mutilare bestiacce mitologiche in alta definizione.