Prison Break: The Conspiracy - nuove immagini dal carcere di Fox River State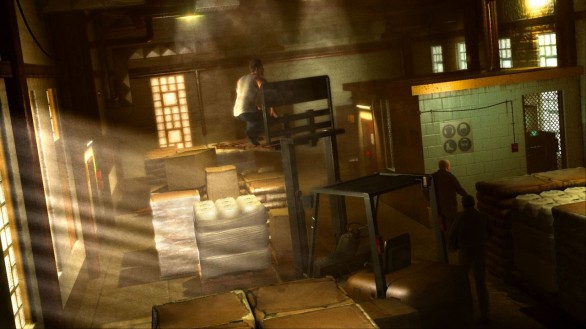 Dopo aver svelato la data d'uscita ufficiale di Prison Break: The Conspiracy, Koch Media e Deep Silver ci regalano quest'oggi una nuova serie di immagini della loro attesa avventura videoludica tratta dalla primissima stagione dell'omonima serie televisiva.
A chi ha seguito l'intricata storia di Michael Scofield sul piccolo schermo gli scatti in questione suoneranno piuttosto familiari: mostrano infatti il carcere di Fox River, ossia il teatro dove saremo chiamati ad investigare nei panni dell'agente infiltrato Tom Paxton sui misteriosi motivi che hanno spinto il mite Michael a trasformarsi in un efferato rapinatore di banche.
Lasciandovi perciò alle restanti imagini ambientali dateci in pasto dalla casa di sviluppo britannica e dalla relativa sussidiaria austriaca, ricordiamo a tutti gli utenti PC, PlayStation 3 e Xbox 360 che Prison Break: The Conspiracy vedrà la luce entro il prossimo 30 marzo.
Prison Break: The Conspiracy - galleria immagini