L'angolo della nostalgia: Duck Tales - The Quest for Gold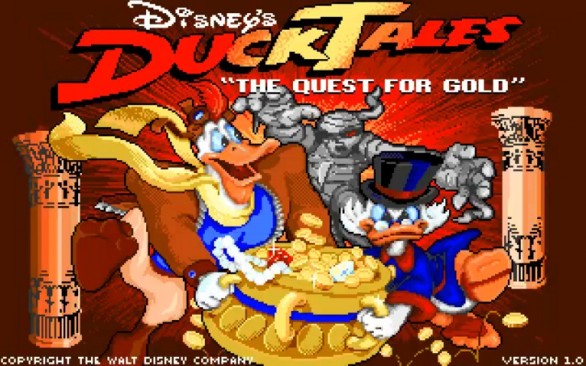 Come ogni domenica mattina, è tempo di lasciarsi andare ai sentimenti con una nuova puntata dell'angolo della nostalgia. Quest'oggi parliamo di Duck Tales - The Quest for Gold, gioco uscito nel lontano 1990 su Amiga, Apple II, Commodore 64, DOS, Windows e Mac OS 8 sull'onda della fortunata serie animata Duck Tales di Disney.
Diverso dalla mitica versione uscita su NES, The Quest for Gold è un platform con elementi d'azione che all'epoca stupì soprattutto per la sua grafica, da molti ritenuta nella versione Amiga al top della propria forma. La trama, per chi non se la ricorda, vedeva Zio Paperone e il suo rivale Cuordipietra Famedoro sfidarsi per essere eletti papero dell'anno, guadagnando più soldi in un mese.
Con l'aiuto del resto dei personaggi della banda Disney, il gioco sviluppato da Incredible Technologies ci portava ad arrampicarci su montagne, fare foto-safari ed esplorare caverne abbandonate: a proposito di queste, chi se la ricorda la temibile mummia? Come al solito, trovate il longplay del gioco dopo la pausa.