Just Cause 2: video finale della serie "Anatomy of a Stunt"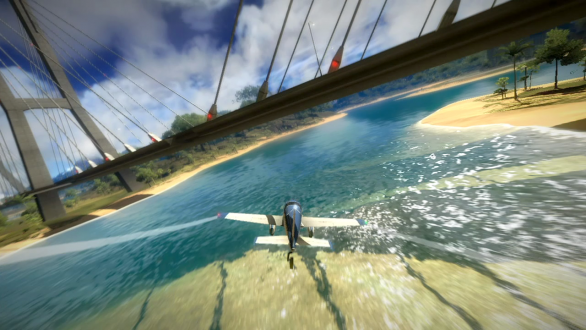 Just Cause 2 torna con Joy Ride, l'ultimo video della serie "Anatomy of a Stunt".
Le evoluzioni effettuabili con un semplice aereo ad elica sono notevoli, e per dimostrarcelo viene scelta un'ambientazione spettacolare e altamente rischiosa come un enorme ponte su un fiume. Quanti di voi hanno intenzione di acquistare questo gioco d'azione? I miglioramenti rispetto al primo episodio paiono nettissimi, e la demo è piaciuta alla maggior parte dei giocatori.
Just Cause 2, ve ne ricordiamo la commercializzazione su PlayStation 3, PC e Xbox 360 domani, 25 marzo. Il video dopo la pausa.
Just Cause 2: galleria immagini