Sonic the Hedgehog 4: nuove ed interessanti immagini relative all'Episodio 1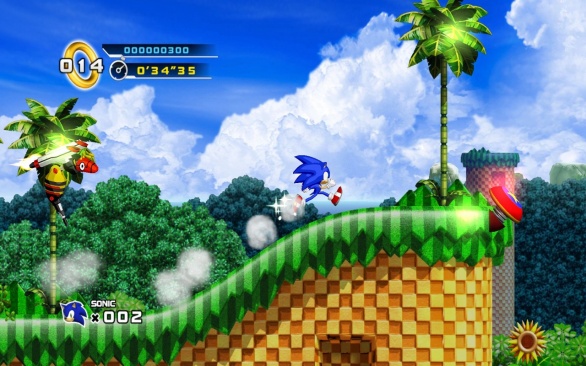 Buone nuove per i fan del buon vecchio riccio blu. Ecco a voi una dozzina d'immagini di Sonic the Hedgehog 4: Episodio 1, fresche fresche di pubblicazione da parte di SEGA. Potrete visionarle dopo la solita pausa.
Il primo episodio di Sonic the Hedgehog 4 verrà distribuito quest'estate mediante PlayStation Network, Xbox LIVE e WiiWare - Luglio pare il periodo più accreditato. Finalmente, tra l'altro, il gioco esce allo scoperto come si deve, dato che fino ad ora ci siamo dovuti accontentare del poco materiale mostrato quasi col contagocce.
Dal canto nostro la speranza rimane la stessa, ossia che questo quarto capitolo ad episodi riesca per lo meno a tenere alto il nome di una delle serie più rilevanti nella storia dei videogiochi. Chissà che un mezzo riscontro a questa nostra richiesta non sia già meditato nelle immagini poste dopo il salto. Voi che ne pensate?
Sonic the Hedgehog 4: nuove immagini