The Witcher 2: Assassins of Kings - intervista, immagini e video di presentazione esteso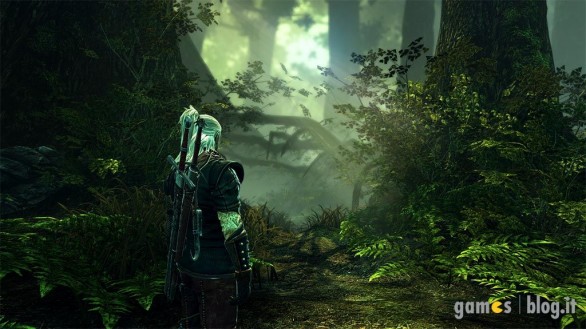 Nel corso di un'intervista rilasciata ai microfoni del sito That VideoGame, Tomasz Gop di CD Projekt si è detto entusiasta del lavoro che i suoi colleghi stanno portando avanti con il prossimo capitolo della saga di The Witcher, definendone senza mezzi termini la grafica come una delle migliori mai viste in un gioco di ruolo:
"Il motore grafico che abbiamo creato per The Witcher 2 è di gran lunga il più moderno e raffinato che si sia visto in un GDR. Adottando questa nuova tecnologia, i nostri artisti sono in grado di dimostrare al mondo quanto valgono: l'universo di gioco di The Witcher 2 è unico nel suo genere, squisito e ricco di sfumature come nessun altro fino ad ora è mai riuscito a fare."
Sviolinata di Gop a parte, vi lasciamo alle immagini e al trailer di presentazione (nella sua forma estesa) di The Witcher 2: Assassins of Kings, atteso in uscita entro il primo quarto del 2011 su PC e, per la gioia dei "consolari", Xbox 360 e PlayStation 3.
The Witcher 2: Assassins of Kings - galleria immagini