Nintendo Shop: le novità di venerdì 26 marzo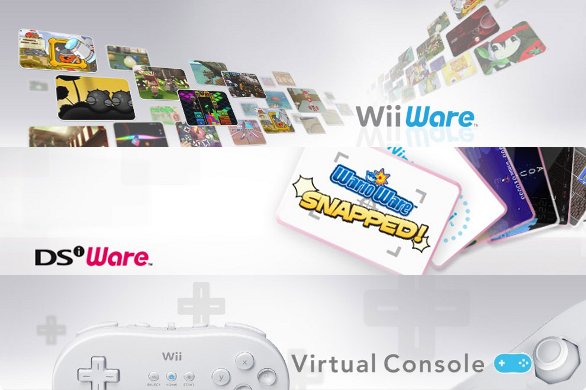 Inauguriamo da oggi l'appuntamento con gli aggiornamenti europei del Nintendo Wii Shop e DSi Shop che andremo a proporvi costantemente per ogni settimana.
Dopo la pausa potete trovare l'elenco completo dei download per Wii e DSi che comprendono oggi 26 marzo, tra i più rilevanti, alcune vecchie glorie del passato come i classici Game & Watch (DSiWare), Fatal Fury Special e Ogre Battle 64: Person of Lordly Caliber (Virtual Console), oltre ad interessanti titoli originali come, per esempio, il puzzle game Art of Balance (WiiWare).
Di seguito sono disponibili, inoltre, esaudienti video ed immagini dei vari titoli elencati.
Nintendo Shop: 26/03/2010 - i download in immagini

WiiWare
Art of Balance - Shin'en Multimedia - 800 Wii Points (pagina ufficiale)
Diner Dash® - HUDSON SOFT - 1000 Wii Points
Virtual Console
Ogre Battle®64: Person of Lordly Caliber - SQUARE ENIX - Nintendo 64 - 1200 Wii Points
FATAL FURY SPECIAL - D4 Enterprise - NEOGEO - 900 Wii Points

DSiWare
Game & Watch™: Chef - Nintendo, 200 Nintendo DSi Points (pagina ufficiale americana)
Game & Watch™: Judge - Nintendo - 200 Nintendo DSi Points (pagina ufficiale americana)
Game & Watch™: Mario's Cement Factory - Nintendo - 200 Nintendo DSi Points (pagina ufficiale americana)
Gangstar 2: Kings of L.A. - Gameloft - 500 Nintendo DSi Points (pagina ufficiale)
SUPER YUM YUM Puzzle Adventures - Mastertronic - 800 Nintendo DSi Points (pagina ufficiale)