Lord of Ultima: annuncio e immagini del nuovo browser game di Electronic Arts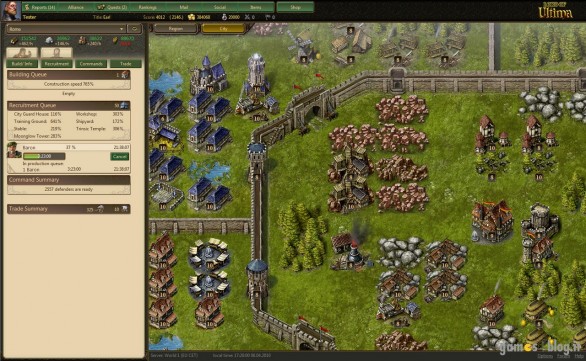 Phenomic ed Electronic Arts hanno annunciato Lord of Ultima, nuovo browser game strategico disponibile gratuitamente all'indirizzo www.lordofultima.com. Come avrete intuito dal nome, Lord of Ultima si va a inserire nel mitico universo di Ultima, visto per la prima volta nel lontanissimo 1980.
Secondo Volker Wertich, Creative Director di Phenomic, Lord of Ultima è disegnato per assicurare che chiunque, dai neofiti degli strategici ai più grandi fan, possa scalare la classifica online, padroneggiando le arti diplomatiche e commerciali, ma anche militari con tanto di spie al proprio servizio in giro per Caledonia. Al momento Lord of Ultima è disponibile solo in inglese e tedesco all'indirizzo riportato poco sopra.
Insieme all'annuncio anche una serie di screenshot a corredo.