Call of Duty: Black Ops annunciato ufficialmente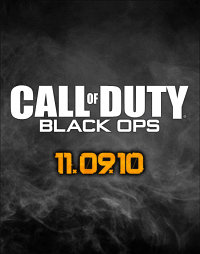 È l'anticipato Call of Duty: Black Ops il titolo del nuovo gioco della serie Call of Duty, sviluppato da Treyarch e ambientato a quanto pare in Vietnam più altri luoghi tratti da conflitti più recenti.
L'annuncio ufficiale vede per ora solo la data d'uscita, fissata per il 9 novembre 2010, il lancio del sito ufficiale CallOfDuty.com/blackops e quello della pagina Facebook. Dopo l'accordo tra Activision e Bungie, un altro importante annuncio per il publisher che sembra volersi buttare quanto prima alle spalle la diatriba con Infinity Ward.
Non mancheremo di riportare eventuali aggiornamenti.
Via | MCV