Nintendo Shop: le novità di venerdì 30 aprile - arriva il nuovo WarioWare e The King of Fighters '95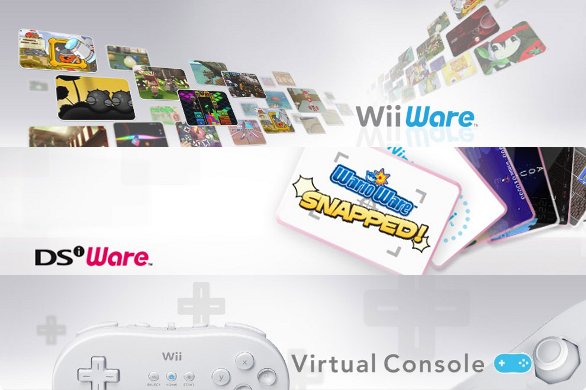 Dopo un piccolo periodo di assenza, torna oggi l'appuntamento dedicato ai prodotti scaricabili per console Nintendo Wii e DSi.
Questa settimana la grande N ha riservato per gli appassionati interessanti titoli assolutamente da non perdere. In particolare sono disponibili su WiiWare gli add-on di Mega Man 10 e WarioWare: Do It Yourself - Showcase (800 Wii Points), il videogame che fa da "supporto" all'omonimo gioco per Nintendo DSi (acquistabile da oggi nei negozi) e che permette mediante Wi-Fi Connection di trasferire su entrambe le piattaforme i propri minigame e scambiarli con gli amici.
Come unico titolo Virtual Console possiamo invece scaricare il mitico The King of Fighters '95 (900 Wii Points) per Neo Geo, mentre tra i giochi per DSiWare troviamo Simply Solitaire (200 DSi Points), VT Tennis (500 DSi Points) e Surviving High School (800 DSi Points).
Di seguito trovate l'elenco completo dei nuovi prodotti scaricabili questa settimana per Wii e DSi, oltre ad un video riguardante WarioWare: Do It Yourself - Showcase.
WiiWare
- WarioWare™: Do It Yourself - Showcase (Nintendo, 800 Wii Points)
- 5 Arcade Gems (Nordcurrent, 700 Wii Points)
- Mega Man 10™ Pay & Play Add On Content (Capcom): Endless Attack Mode (300 Wii Points) e Special Stage 2 & 3 (100 Wii Points l'uno)
Virtual Console
- THE KING OF FIGHTERS '95 (D4 Enterprise, NEOGEO, 900 Wii Points)
DSiWare
- VT Tennis (Virtual Toys, 500 Nintendo DSi Points)
- Simply Solitaire (Engine Software, 200 Nintendo DSi Points)
- DodoGo! (Neko Entertainment, 800 Nintendo DSi Points)
- SURVIVING HIGH SCHOOL (Electronic Arts, 800 Nintendo DSi Points)
- Save the Turtles (Sabarasa, 500 Nintendo DSi Points)