Call of Duty: Black Ops - analisi del primo trailer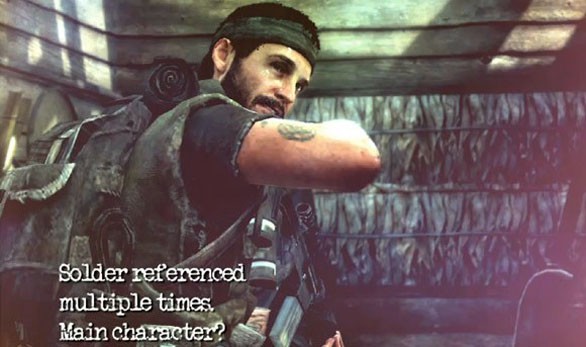 I ragazzi di GameTrailers hanno analizzato in profondità il primo, frenetico trailer di Call of Duty: Black Ops facendo supposizioni molto interessanti.
Dai vari fermo immagine sembra assolutamente confermata l'ambientazione Vietnam/guerra fredda: si notano infatti Viet-Cong, basi missilistiche russe e un elicottero UH-1A Huey (utilizzato per la prima volta nel 1962, proprio in Vietnam), nonché ambienti artici.
Con buona probabilità, il soldato che vedete nell'immagine di apertura sarà uno dei protagonisti o comunque un personaggio principale del gioco, poiché è l'unico a comparire più volte durante il trailer. Secondo quanto ipotizzabile, il giocatore potrà anche pilotare gli elicotteri e altri veicoli.
Il nuovo sparatutto in soggettiva targato Treyarch/Activision è previsto in uscita il 9 novembre 2010 su PC, PS3 e X360. Dopo la pausa troverete la video-analisi.