Prince of Persia: Le Sabbie Dimenticate in un nuovo video dedicato alle acrobazie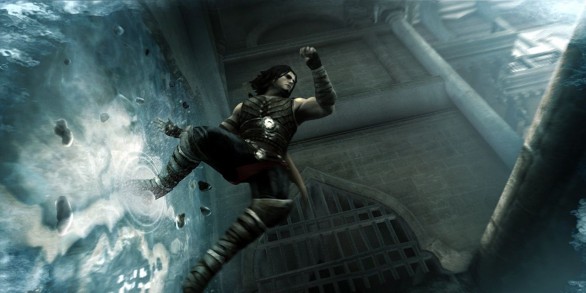 Che il Principe più amato dell'industria videoludica sia un tipo particolarmente portato per le acrobazie lo sappiamo sin dal lontano 1989, ma a quanto pare Ubisoft vuole ricordarcelo ulteriormente attraverso l'ultimo video di Prince of Persia: Le Sabbie Dimenticate dedicato per l'appunto alle evoluzioni del protagonista del gioco.
Vi ricordo nel caso ve la foste persa anche la pubblicazione del filmato d'introduzione del nuovo titolo della serie Prince of Persia, in arrivo su PSP, PS3, Xbox 360, Wii e Nintendo DS il 20 maggio, mentre su PC l'11 giugno. Il nuovo video dopo la pausa.