Call of Duty: Ghosts - svelata Free Fall, la mappa per chi prenota il gioco
La mappa DLC "Free Fall" introdurrà per la prima volta nella saga gli "eventi dinamici"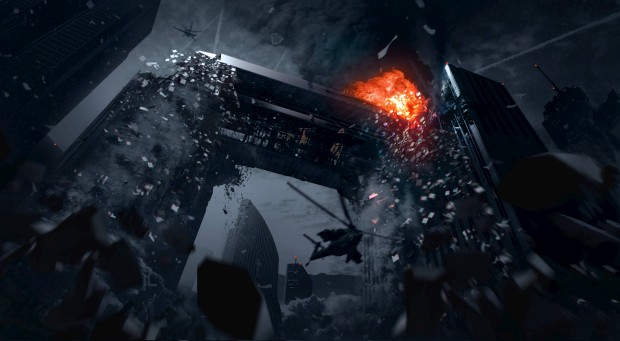 Activision ha annunciato Free Fall, contenuto aggiuntivo di Call of Duty: Ghosts dedicato a coloro che prenoteranno il gioco da GameStop. Si tratta di una mappa multiplayer scaricabile che offre la nuova meccanica degli "eventi dinamici". Free Fall svela le prime informazioni su come i giocatori sperimenteranno le trasformazioni delle ambientazioni nell'esperienza multiplayer su console.
Il primo esempio di questi eventi all'interno di una mappa dinamica di Call of Duty: Ghosts è quello dei giocatori che si trovano all'interno di un grattacielo devastato sul punto di crollare, e che cede man mano che la partita va avanti, modificando di fatto l'ambiente di gioco.
«Gli eventi dinamici nella mappa cambiano il mondo in cui i giocatori approcciano il gioco e Free Fall illustra questa nuova meccanica alla perfezione» dichiara Mark Rubin, executive producer di Infinity Ward. «Man mano che la partita prosegue, la geometria del mondo continua a cambiare ed i giocatori devono adattarsi al volo a tutto questo. E' una nuova caratteristica davvero divertente che aggiunge strategia e opzioni di gioco in costante trasformazione. E questo è solo uno dei tanti nuovi approcci che stiamo inserendo nel multiplayer di Ghosts. C'è molto altro e non vediamo l'ora di svelarvelo.»
La commercializzazione di Call of Duty: Ghosts è prevista per il 5 novembre 2013 su PC, PlayStation 3 e Xbox 360, per poi approdare anche su PlayStation 4 e Xbox One quando le due console next-gen saranno disponibili sul mercato.