Guitar Hero: Warriors of Rock - lista parziale dei brani presenti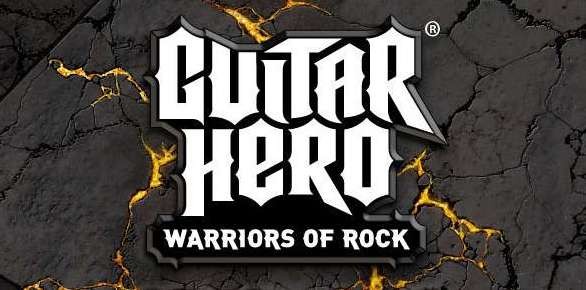 Ad un giorno esatto dal trailer di debutto, vi proponiamo quest'oggi la lista parziale dei brani certamente presenti in Guitar Hero: Warriors of Rock e, tanto per gradire, una nuova serie di informazioni utili sul prossimo capitolo della saga musicale targata Activision.
Esattamente come nel caso di Guitar Hero 5, lo sviluppo di Warriors of Rock è stato affidato dalla multinazionale statunitense a Neversoft per quanto riguarda la duplice versione X360-PS3 e ai ragazzi di Vicarious Visions per l'edizione Wii: dal punto della giocabilità, invece, la novità più importante è rappresentata dal "Quest Mode", che va ad arricchire la Carriera in singolo con elementi "ruolistici" come la progressione dei brani in base alle esibizioni fatte fino a quel momento e la creazione di personaggi capaci di "imparare" tecniche nuove accumulando esperienza con particolari generi musicali (il tapping per chi ama il metal, gli assoli virtuosistici per chi predilige il rock acustico, eccetera eccetera...).
Nell'attesa che Activision ci mostri qualche bel filmato di gioco, vi lasciamo ai primi brani ufficiali di Guitar Hero: Warriors of Rock e ve ne ricordiamo l'uscita per il mese di settempre per le console pocanzi citate.
* AFI – "Dancing Through Sunday"
* Anthrax – "Indians"
* Avenged Sevenfold – "Bat Country"
* Black Sabbath – "Children Of The Grave"
* Buzzcocks – "What Do I Get?"
* Children Of Bodom – "If You Want Peace... Prepare For War"
* The Cure – "Fascination Street"
* Def Leppard – "Pour Some Sugar On Me (Live)"
* Dethklok – "Bloodlines"
* Dire Straits – "Money For Nothing"
* DragonForce – "Fury of the Storm"
* Drowning Pool – "Bodies"
* Fall Out Boy – "Dance, Dance"
* Foo Fighters – "No Way Back"
* Foreigner – "Feels Like The First Time"
* The Hives – "Tick Tick Boom"
* Jane's Addiction – "Been Caught Stealing"
* Jethro Tull – "Aqualung"
* KISS – "Love Gun"
* Linkin Park – "Bleed It Out"
* Megadeth – "Sudden Death"
* Metallica & Ozzy Osbourne – "Paranoid (Live)"
* Muse – "Uprising"
* My Chemical Romance – "I'm Not Okay (I Promise)"
* Night Ranger – " (You Can Still) Rock In America"
* Nine Inch Nails – "Wish"
* The Offspring – "Self Esteem"
* Queen – "Bohemian Rhapsody"
* Rammstein – "Waidmanns Heil"
* The Rolling Stones – "Stray Cat Blues"
* Silversun Pickups – "There's No Secrets This Year"
* Slayer – "Chemical Warfare"
* Slipknot – "Psychosocial"
* Stone Temple Pilots – "Interstate Love Song"
* ZZ Top – "Sharp Dressed Man (Live)"