Enslaved: nuove immagini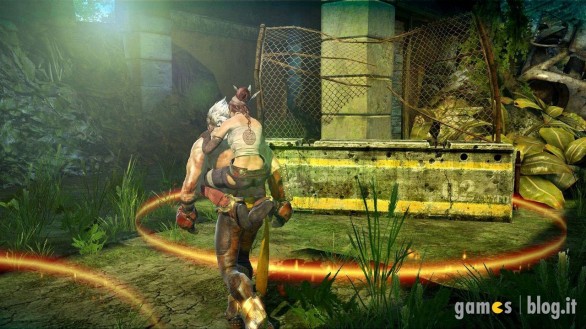 Nell'attesa che l'E3 2010 apra finalmente il battenti, i ragazzi di Ninja Theory ci regalano una nuova serie di immagini di gioco riguardanti Enslaved, l'interessantissimo action post-apocalittico che stanno sviluppando in collaborazione con Namco Bandai.
Scopo principale dell'avventura è quello di intraprendere un pericolosissimo viaggio nei panni di Monkey, uno dei pochi sopravvissuti alla guerra contro i cyborg Fulcro, per riportare a casa Trip, una splendida ragazza perdutasi tra le macerie di una New York devastata da decenni di attacchi ininterrotti dei robot antropomorfi.
Enslaved: Odyssey to the West vedrà la luce dei negozi per la fine del 2010 su PlayStation 3 ed Xbox 360. Le restanti immagini in galleria, come di consueto dopo il salto.