Gamescom 2013: date, orari delle conferenze e giochi presenti
Tutto quello che c'è da sapere in previsione dell'imminente GamesCom 2013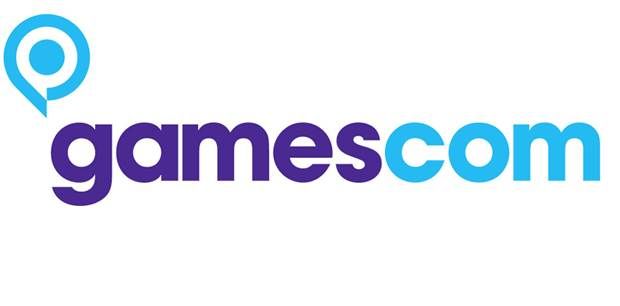 La fiera GamesCom 2013 si terrà a Colonia dal 21 al 24 agosto, con le conferenze di alcuni "big" dell'industria a fare da apripista il 20 agosto. Vi riportiamo di seguito gli orari, anche se ancora non tutto è fissato in maniera definitiva:
Electronic Arts: conferenza in streaming prevista per le ore 16:00 italiane del 20 agosto


Sony: conferenza in streaming prevista per le ore 19:00 del 20 agosto


Microsoft: inaspettatamente Microsoft non trasmetterà in streaming la sua conferenza, che è stata trasformata in un evento a porte chiuse.


Nintendo: dopo aver saltato la scorsa edizione, Nintendo sarà presente al Gamescom 2013, ma non terrà alcuna conferenza.


Ubisoft: il publisher transalpino non terrà alcuna conferenza al GamesCom 2013
Vi faremo sapere tempestivamente eventuali conferme/smentite di orari, e vi comunicheremo quali conferenze noi di Gamesblog.it seguiremo in live-blogging durante questo GamesCom.
Dalla GamesCom 2013 non ci sono da aspettarsi grandissime novità, anzi sarà una sorta di "corollario" di quanto visto all'E3 2013. Verosimilmente, verranno riproposti e approfonditi molti giochi già svelati negli scorsi mesi, ma le vere e proprie novità rivelate in quel di Colonia si prospettano veramente poche. Si parla ad esempio di un solo gioco inedito per Xbox One (e la notizia non è comunque confermata ufficialmente), e un "more of the same" per quanto riguarda Sony e Nintendo. Anche Electronic Arts non dovrebbe riservare grandi sorprese. Una cosa è però quasi certa: Sony rivelerà finalmente la data di uscita di Playstation 4.
In ogni caso, è un evento da seguire, pensantemente incentrato su quella next-gen che ormai tutti stiamo aspettando. Una nuova, piccola battaglia per la vittoria della "console war" che vedrà di nuovo in Sony e Microsoft i principali rivali. Rimanete sintonizzati!
Elenco dei giochi presenti alla GamesCom 2013
Aggiornamento di David, 18/08/2013
Di seguito vi riportiamo in rigoroso ordine alfabetico l'elenco dei giochi che saranno presenti alla GamesCom 2013. Naturalmente non mancherà qualche piccola sorpresa non annunciata (o almeno lo speriamo):
ArmA III - Bohemia Interactive (PC)
Ashes Cricket 2013 - 505 Games (PC, PS3, Xbox 360)
Assassin's Creed IV: Black Flag - Ubisoft (PC, PS4, Xbox One, PS3, WiiU)
Batman: Arkham Origins - Warner Bros Games Montreal (PC, PS3, Xbox 360, WiiU)
Battlefield 4 - EA DICE (PC, PS4, Xbox One, PS3, Xbox 360)
Beyond: Due Anime - Quantic Dream (PS3)
Blacklight: Retribution - Zombie Studios (PC, PS4)
Brothers: A Tale of Two Sons - Starbreeze (PC, PS3, Xbox 360)
Call of Duty: Black Ops II Origins - Activision (PC, PS3, Xbox 360)
Call of Duty: Ghosts - Activision (PS4, Xbox One, PC, PS3, Xbox 360, WiiU)
Castle of Illusion Starring Mickey Mouse - SEGA (PC, PS3, Xbox 360, PSVita, WiiU)
Castlevania: Lords of Shadow 2 - Konami (PC, PS3, Xbox 360)
Command & Conquer - EA Pacific (PC)
Crimson Dragon - Microsoft Studios (Xbox One)
Dark Souls II - From Software (PC, PS3, X360) Daylight - Zombie Studios (PC, PS4)
DayZ Standalone - Bohemia Interactive (PC)
Dead Island: Epidemic - Deep Silver (PC)
Dead Rising 3 - Capcom (Xbox One)
Destiny - Bungie/Activision (PS4, Xbox One, PS3, Xbox 360)
Deus Ex: Human Revolution The Director's Cut - Square Enix (WiiU)
Diablo III - Blizzard Entertainment (PS4, PS3, Xbox 360)
Divinity: Original Sin - Larian Studios (PC)
Donkey Kong Country: Tropical Freeze - Nintendo (WiiU)
Dragon Age III: Inquisition - BioWare (PC, PS4, Xbox One, PS3, Xbox 360)
Dragon's Prophet - Deep Silver (PC)
DriveClub - Evolution Studios (PS4)
Dying Light - Techland (PS4, Xbox One, PC, PS3, Xbox 360)
EverQuest Next - Sony Online Entertainment (PC)
F1 2013 - Codemasters (PC, PS3, X360) FIFA 14 - EA (PS4, Xbox One, PC, PS3, Xbox 360)
Final Fantasy X / X2 HD - Square Enix (PS3, PSVita)
Final Fantasy XIV: A Realm Reborn - Square Enix (PC, PS4, PS3)
Final Fantasy XV - Square Enix (PS4, Xbox One) Forza Motorsport 5 - Turn 10 (Xbox One)
Goodbye Deponia - Daedalic Software (PC)
Gran Turismo 6 - Polyphony Games (PS3)
Halo - 343 Industries (Xbox One)
Hawken - Adhesive Games (PC)
Hotline Miami 2 - Dennaton Games (PC)
How to Survive - 505 Games (Xbox Live Arcade, PSN, Steam)
InFAMOUS: Second Son - Sucker Punch (PS4)
Infinite Crisis - Turbine (PC)
Invizimals: L'alleanza - SCEE (PSVita)
Killer Instinct - Double Helix Games (Xbox One)
Killzone: Mercenary - Guerilla Cambridge (PSVita)
Killzone: Shadow Fall - Guerrilla Games (PS4)
Kinect Sports Rivals - Rare (Xbox One)
Kingdom Hearts HD 1.5 ReMIX - Square Enix (PS3)
Kingdom Hearts 3 - Square Enix (PS4, Xbox One) Knack - Studios Japan (PS4)
Layton e l'eredità degli Aslant - Nintendo (3DS)
Lightning Returns: Final Fantasy 13 - Square Enix (PS3, Xbox 360)
Lords of the Fallen - City Interactive (PC, PS4, Xbox One)
Mad Max - Avalanche Studios (PC, PS4, Xbox One, PS3, Xbox 360)
Madden NFL 25 - EA (PC, PS4, Xbox One, PS3, Xbox 360)
Magicka: Wizard Wars - Paradox Interactive (PC)
Mario Party 3DS - Nintendo (3DS)
Mario Kart 8 Wii U - Nintendo (WiiU)
Max: The Curse of the Brotherhood - Microsoft Studios (Xbox 360)
Memoria - Daedalic (PC)
Men of War 2: Assault Squad 2 - Digitalmindsoft (PC)
Might & Magic Duel of Champions - Ubisoft Quebec (PC)
Might & Magic Heroes VI - Shades of Darkness - Limbic Software (PC)
Might & Magic X Legacy - Limbic Software (PC)
Minecraft - Mojang (Xbox One)
Murdered: Soul Suspect - Square Enix (PC, PS3, Xbox 360)
NBA 2K14 - 2K Sports (PC, PS4, Xbox One, PS3, Xbox 360)
NBA Live 14 - EA (PC, PS4, Xbox One)
Need for Speed: Rivals - EA (PC, PS4, Xbox One, PS3, Xbox 360)
Neverwinter - Cryptic Studios (PC)
PayDay 2 - 505 Games (PC, PS3, Xbox 360)
Pikmin 3 - Nintendo (WiiU)
Pokemon X/Y - Nintendo (3DS)
Pro Evolution Soccer 14 - Konami (PC, PS3, Xbox 360)
Project Spark - Microsoft Studios (Xbox One, Xbox 360)
Puppeteer - SCE Studios Japan (PS3)
Quantum Break - Remedy (Xbox One)
Rain - Acquire/SCE Japan (PS3)
Rayman Legends - Ubisoft (PC, PS3, Xbox 360, WiiU, PSVita
Rise of the Triad - Apogee (PC)
Rocksmith 2014 Edition - Ubisoft (PC, PS3, Xbox 360)
Ryse: Son of Rome - Crytek (Xbox One)
Saints Row 4 - Deep Silver (PC, PS3, Xbox 360)
Shadow Warrior - Flying Wild Hog (PC, PS4, Xbox One)
Skylanders Swap Force - Activision (PS4, Xbox One, PS3, Xbox 360, Wii, WiiU, 3DS)
Sonic: Lost World - Sonic Team (WiiU, 3DS)
South Park: The Stick of Truth - Obsidian (PC, PS3, Xbox 360)
Splinter Cell: Blacklist - UbiSoft Montreal (PC, PS3, Xbox 360, WiiU)
Sunset Overdrive - Insomniac (Xbox One) Super Mario 3D World - Nintendo (WiiU)
Survarium - Vostok Games (PC)
Takedown: Red Sabre - 505 Games (Xbox Live Arcade, Steam)
Tearaway - Media Molecule (PSVita)
The Bureau: XCOM Declassified - 2K Marin (PC, PS3, Xbox 360)
The Crew - Ubisoft (PS4, Xbox One)
The Elder Scrolls Online - Bethesda Softworks (PC, PS4, Xbox One)
The Evil Within - Bethesda Softworks (PC, PS4, Xbox One, PS3, Xbox 360)
The Legend of Zelda: A Link Between Worlds - Nintendo (3DS)
The Legend of Zelda: Windwaker HD - Nintendo (WiiU)
The Night of the Rabbit - Daedalic (PC)
The Order: 1886 - Sony Worldwide Studios (PS4)
The Sims 4 - EA (PC)
The Witcher 3: Wild Hunt - CD Projekt RED (PC, PS4, Xbox One)
The Witness - Thekla (PC, PS4)
The Wonderful 101 - Platinum (WiiU)
Thief - Eidos Montreal (PC, PS4, Xbox One, PS3, Xbox 360)
Titanfall - Respawn Entertainment (PC, Xbox One, Xbox 360)
Total War: Rome II - Creative Assembly (PC)
Until Dawn - Supermassive (PS3)
Wasteland 2 - inXile (PC)
Watch Dogs - Ubisoft (PC, PS4, Xbox One, Xbox 360, WiiU)
Wii Karaoke U - Nintendo (WiiU)
Wii Party U - Nintendo (WiiU)
Wildstar - NCSOFT (PC)
Wolfenstein: The New Order - MachineGames (PC, PS4, Xbox One, PS3, Xbox 360)
World of Tanks - Wargaming (Xbox 360)
World of Warplanes - Wargaming (PC)
WRC: FIA World Rally Championship 4 - Milestone (PC, PS3, Xbox 360, PSVita)
WWE 2K14 - 2K Sports (PS3, Xbox 360)
X Rebirth - Bohemia Interactive (PC)
Yaiba: Ninja Gaiden Z - Comcept (PS3, Xbox 360)
Young Justice: Legacy - Warner Bros. Interactive (PC, PS3, Xbox 360, WiiU, 3DS)
Zoo Tycoon - Microsoft Studios (Xbox One)