[E3 2010] Medal of Honor: nuove immagini, edizione speciale su PlayStation 3 e beta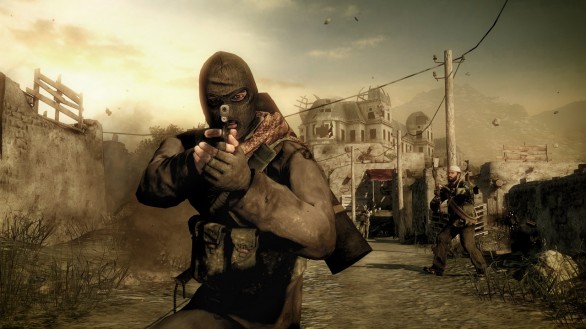 Medal of Honor, che torna a mostrarsi in una serie di immagini nuove di zecca tratte dalla modalità multiplayer, avrà un'edizione speciale esclusiva per PlayStation 3 che conterrà la riedizione in HD del classico Medal of Honor Frontline, quarto capitolo della serie uscito nel 2002 per la scorsa generazione di console.
Electronic Arts ha inoltre annunciato l'inizio della fase beta multiplayer il prossimo 21 giugno. Per quelli che dispongono di un account VIP di Battlefield: Bad Company 2 e hanno già prenotato Medal of Honor, l'accesso alla beta sarà invece anticipato a oggi, 17 giugno. Per chi invece ha solo prenotato il gioco, per ottenere un codice è sufficiente visitare il sito www.medalofhonor.com/beta.
Medal of Honor è previsto in uscita su PC, Xbox 360 e PlayStation 3 il prossimo 15 ottobre.