Tales of Symphonia Chronicles, previsti bonus per l'Europa
Prime indiscrezioni sui bonus esclusivi per la versione europea di Tales of Symphonia Chronicles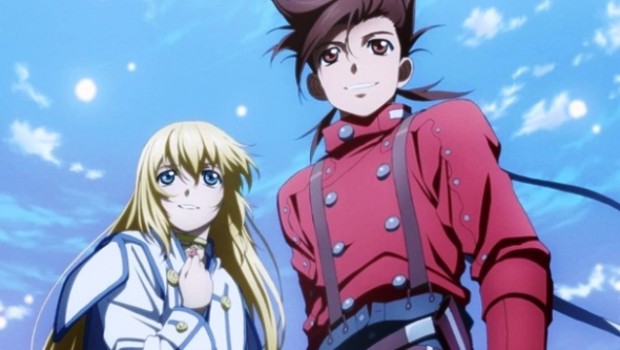 Tales of Symphonia Chronicles continua a far parlare di sé, e in modo positivo, per fortuna. L'avventura non ha ancora una data di rilascio ben precisa ed è già conosciuta - come ben sapete, consiste in Tales of Symphonia e Tales of Symphonia: Dawn of the New World, capitoli usciti in passato, l'uno su Game Cube l'altro su PlayStation 2 -. Questo, però, non ha frenato l'entusiasmo dei fan: siamo in un momento fortunatissimo per la serie Tales of (pensate al successo di Tales of Xillia) e il nome è sempre stato sinonimo di alta qualtà; i fan, insomma, hanno ragione ad attenderlo con trepidazione.
Noi europei, poi, saremo ancor più fortunati dei nostri colleghi nipponici e americani (una tantum...): la compagnia ha confermato che la re-release dell'avventura in HD prevederà dei bonus esclusivi, che verranno meglio chiariti e descritti nel corso del tempo; parliamo, in particolare di una modalità galleria e di accessori cosmetici per visi, tutti elementi che non sono affatto presenti né in Nord America né in Giappone; le indiscrezioni arrivano da Gematsu, quindi non sono state ancora confermate ufficialmente e saranno comunque integrate, ma di certo sono verosimili.
Vi ricordiamo che, al momento, non è ancora chiara se Tales of Symphonia Chronicles sarà localizzato in italiano: in precedenza, era stata Nintendo a provvedere alla traduzione e sulle trattative con Sony si sa ben poco; tutto potrebbe essere, insomma... La lingua inglese non è difficile da tradurre, e con le guide che circoleranno in rete l'avventura sarà comunque ben giocabile: averla in italiano, però, sarebbe tutt'altra storia. Incrociamo le dita!