Pac-Man Championship Edition DX+ arriva su Steam
Pac-Man Championship Edition DX+: la versione Steam anticipa quelle console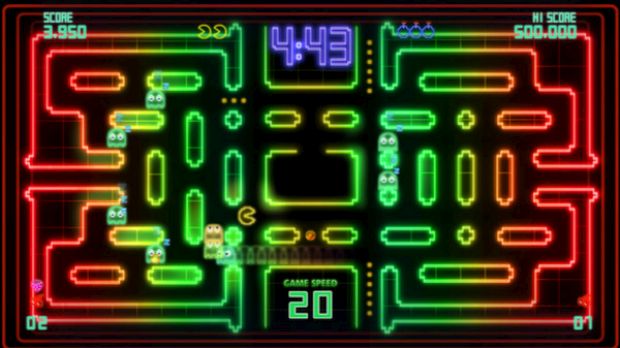 Pac-Man Championship Edition DX+ è comparso sui listini di Steam in esclusiva PC, con data di uscita fissata al prossimo 25 settembre e un prezzo di 9,99€. Si tratta di una versione migliorata di quel Pac-Man Championship Edition uscito tempo fa su PC e console e sviluppato dai Mine Loader Software.
Chi prenoterà il gioco prima della sua uscita riceverà gratuitamente il contenuto aggiuntivo "All You Can Eat Add-on Pack", che include:
BIG EATER COURSE: una nuova sfida con un numero spropositato di fantasmi da inseguire e mangiare, ma assicurati di avere una via di fuga quando i ruoli si invertono!


MOUNTAIN COURSE: una mappa montuosa estremamente tecnica in cui i fantasmi possono raggiungerti imboccando scorciatoie.


CHAMPIONSHIP III & HIGHWAY II COURSES: le amatissime mappe Championship e Highway sono state riprogettate per sfide ancora più adrenaliniche in cui l'uso delle bombe è cruciale per battere i punteggi record.


RALLY-X SKIN: il mondo di PAC-MAN diventa una pista! Personaggi, grafica e sonoro di tutte le mappe si trasformano in stile Rally-X.


DIG DUG SKIN: Dig Dug si avventura nei labirinti di PAC-MAN! Personaggi, grafica e sonoro di tutte le mappe si trasformano in stile Dig Dug.


PAC IS BACK SKIN: porta tutte le tue mappe nell'universo di "PAC-MAN and the Ghostly Adventures"!


PAC STEPS BGM: una nuova colonna sonora strumentale si fonde alla perfezione con tracce elettroniche animate da suoni distorti e futuristici.


RE-ENTRANCE BGM: la musica di sottofondo del menu principale di PAC-MAN CE DX in versione remixata ed estesa, ora liberamente selezionabile.
I portavoce di Namco Bandai hanno reso noto che il gioco arriverà anche su Xbox Live Arcade e PlayStation Network.