Call of Duty: Ghosts - nuovi chiarimenti sulle differenze grafiche tra le versioni current e next-gen
Mark Rubin di Infinity Ward rimarca le differenze sussitenti nella componente grafica delle versioni current e next-gen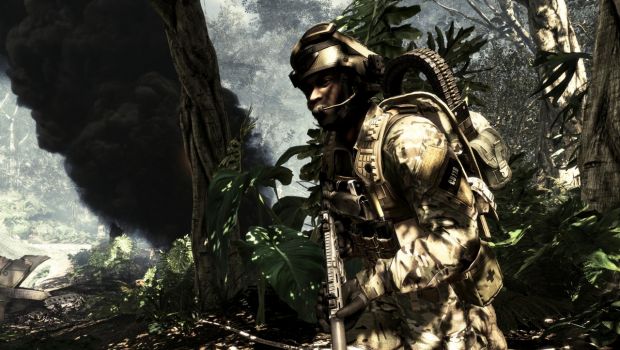 Dopo essere sopravvissuto al fuoco incrociato delle critiche piovutegli addosso dai futuri acquirenti di Xbox One e PlayStation 4 per le dichiarazioni rilasciate di fresco in merito alla superiorità grafica della versione PC di Call of Duty: Ghosts, il produttore esecutivo di Infinity Ward, Mark Rubin, tenta di "scusarsi" concedendosi ai microfoni di Eurogamer per illustrare, sin nei minimi particolari, le differenze sussistenti tra le edizioni current e next-gen del suo prossimo sparatutto in prima persona.
"Le differenze ci saranno, e saranno piuttosto pronunciate. Tra le distinzioni più evidenti ci saranno quelle legate all'illuminazione dinamica: su console next-gen si può ottenere un'illuminazione dinamica irraggiungibile sulle attuali piattaforme. C'è poi la questione relativa al displacement mapping: sulle console di oggi chi crea un muro di mattoni lo rende prevalentemente pianeggiante e non c'è mai qualche sbalzo o imperfezione, ma su next-gen è possibile creare muri realistici, con mattoni che sembrano fisicamente lì dove dovrebbero essere, con un livello di geometrie adeguato a dare alla scena una sua fedeltà visiva. Volendo semplificare le cose, quindi, le differenze tra le due generazioni si riducono essenzialmente al livello dei modelli geometrici e all'illuminazione: tutto questo sarà sensibilmente migliore su next-gen."
Nell'attesa di ricevere dagli Infinity Ward delle ulteriori informazioni sul titolo in diretta dalla GamesCom di Colonia, chiudiamo il pezzo ricordando a chi ci segue e a tutti gli appassionati di sparatutto che la commercializzazione di Call of Duty: Ghosts è prevista per il 5 novembre su PC, Wii U, PlayStation 3 e Xbox 360, oltreché su PlayStation 4 e Xbox One per quando saranno disponibili le due console next-gen di Microsoft e Sony.