The Game Awards 2015: svelate le nomination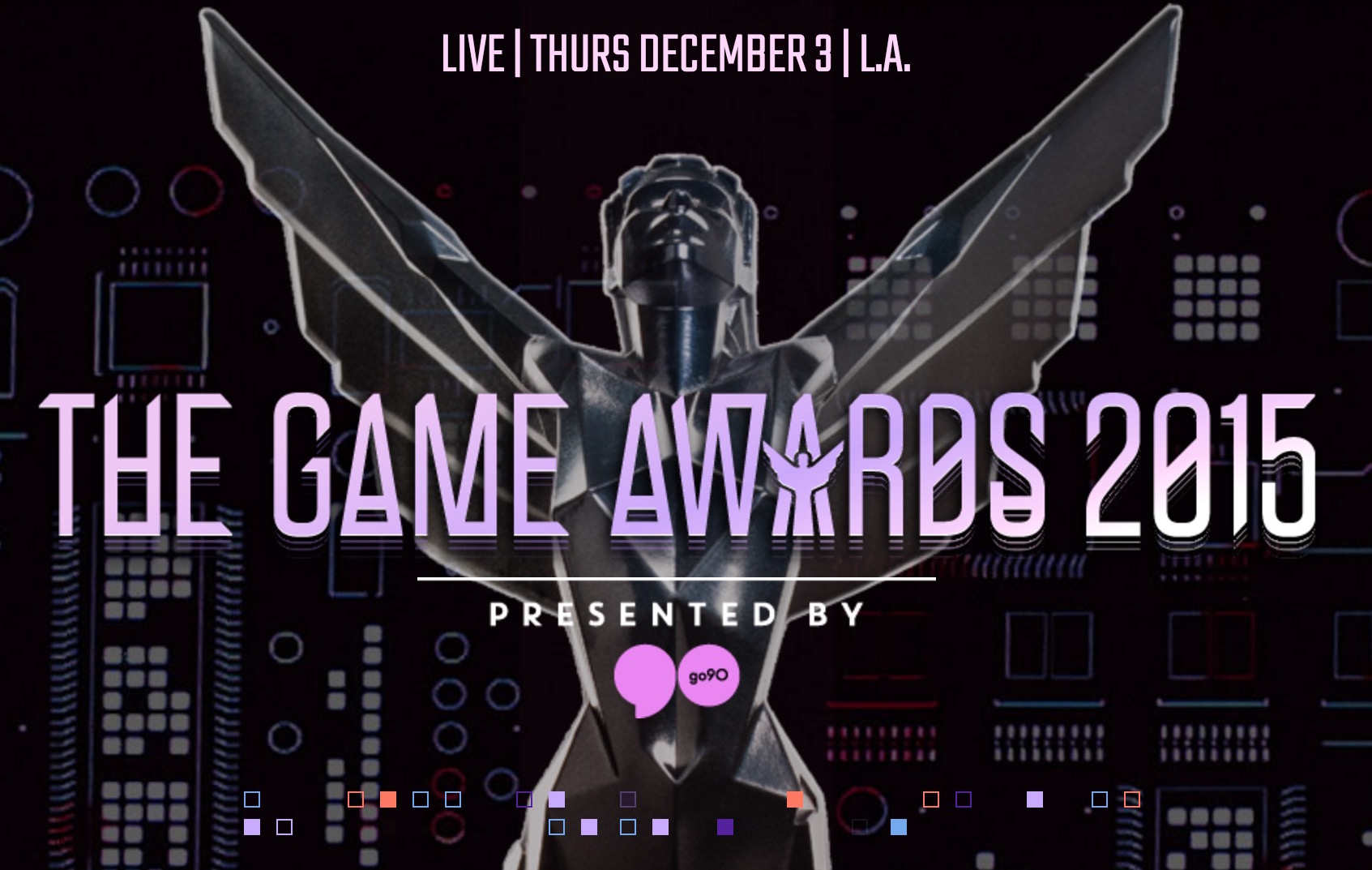 Bloodborne, Fallout 4, The Witcher 3, Metal Gear Solid V e Super Mario Maker si contenderanno la statuetta per il miglior videogioco del 2015
Gli organizzatori dei Game Awards 2015 si preparano per tempo all'attesa kermesse videoludica di Los Angeles annunciando le nomination per i migliori videogiochi dell'anno che, come da tradizione per questo premio, verranno indicati da una giuria composta dai principali giornalisti di settore e da alcune delle personalità di spicco dell'industria (da Peter Moore di Electronic Arts a Hideo Kojima di Konam… ehm, meglio lasciar perdere!).
Nella rosa dei titoli scelti dalla critica e dagli esperti di settore per contendersi l'ambito premio per il Gioco dell'Anno troviamo cinque kolossal come Bloodborne, Fallout 4, The Witcher 3, Metal Gear Solid V e Super Mario Maker. Per quanto riguarda le altre categorie, invece, le potenziali sorprese dello show potrebbero venire da Her Story, da Rocket League e da Ori and the Blind Forest.
The Game Awards 2015, annunciata la data della cerimonia
I vincitori dell'edizione 2015 dei Game Awards verranno annunciati il prossimo 3 dicembre nel corso di una cerimonia che verrà trasmessa in diretta streaming su YouTube, Twitch, PlayStation Network, Xbox Live e sul sito ufficiale dell'iniziativa: nel frattempo, vi lasciamo alla lista al completo delle nomination e alla bianca lavagna dei commenti, attraverso la quale potrete esprimere il vostro parere al riguardo indicandoci i vostri titoli preferiti.
GAME OF THE YEAR

Bloodborne (From Software/Sony Computer Entertainment)
Fallout 4 (Bethesda Game Studios/Bethesda Softworks)
Metal Gear Solid 5: The Phantom Pain (Kojima Productions/Konami)
Super Mario Maker (Nintendo EAD Group No. 4/Nintendo)
The Witcher 3: Wild Hunt (CD Projekt Red/Warner Bros. Interactive Entertainment)

DEVELOPER OF THE YEAR

Bethesda Game Studios
CD Projekt Red
From Software
Kojima Productions
Nintendo

BEST INDEPENDENT GAME

Axiom Verge (Tom Happ)
Her Story (Sam Barlow)
Ori and the Blind Forest (Moon Studios/Microsoft Studios)
Rocket League (Psyonix)
Undertale (tobyfox)

BEST MOBILE/HANDHELD GAME

Downwell (Moppin/Devolver Digital)
Fallout Shelter (Bethesda Game Studios|Behaviour Interactive/Bethesda Softworks)
Lara Croft Go (Square Enix Montreal/Square Enix)
Monster Hunter 4 Ultimate (Capcom)
Pac-Man 256 (Hipster Whale/Bandai Namco Entertainment)

BEST NARRATIVE

Her Story (Sam Barlow)
Life is Strange (Dontnod Entertainment/Square Enix)
Tales From the Borderlands (Telltale Games)
The Witcher 3: Wild Hunt (CD Projekt Red/Warner Bros. Interactive Entertainment)
Until Dawn (Supermassive Games/Sony Computer Entertainment)

BEST ART DIRECTION

Batman: Arkham Knight (Rocksteady Studios/Warner Bros. Interactive Entertainment)
Bloodborne (From Software/Sony Computer Entertainment)
Metal Gear Solid 5: The Phantom Pain (Kojima Productions/Konami)
Ori and the Blind Forest (Moon Studios/Microsoft Studios)
The Witcher 3: Wild Hunt (CD Projekt Red/Warner Bros. Interactive Entertainment)

BEST SCORE/SOUNDTRACK

Fallout 4 (Inon Zur/Bethesda Game Studios)
Halo 5: Guardians (Kazuma Jinnouchi/343 Industries)
Metal Gear Solid 5: The Phantom Pain (Ludvig Forssell, Justin Burnett, Daniel James/Kojima Productions)
Ori and the Blind Forest (Gareth Coker/Moon Studios)
The Witcher 3: Wild Hunt (Marcin Przybyłowicz, Mikolai Stroinski, Percival/CD Projekt Red)

BEST PERFORMANCE

Ashly Burch as Chloe Price (Life is Strange)
Camilla Luddington as Lara Croft (Rise of the Tomb Raider)
Doug Cockle as Geralt (The Witcher 3: Wild Hunt)
Mark Hamill as The Joker (Batman: Arkham Knight)
Viva Seifert (Her Story)

GAMES FOR CHANGE

Cibele (Nina Freeman)
Her Story (Sam Barlow)
Life is Strange (Dontnod Entertainment/Square Enix)
Sunset (Tale of Tales)
Undertale (tobyfox)

BEST SHOOTER

Call of Duty: Black Ops 3 (Treyarch/Activision)
Destiny: The Taken King (Bungie/Activision)
Halo 5: Guardians (343 Industries/Microsoft Studios)
Splatoon (Nintendo EAD Group No. 2/Nintendo)
Star Wars Battlefront (EA DICE/Electronic Arts)

BEST ACTION/ADVENTURE GAME

Assassin's Creed Syndicate (Ubisoft Quebec/Ubisoft)
Batman: Arkham Knight (Rocksteady Studios/Warner Bros. Interactive Entertainment)
Metal Gear Solid 5: The Phantom Pain (Kojima Productions/Konami)
Ori and the Blind Forest (Moon Studios/Microsoft Studios)
Rise of the Tomb Raider (Crystal Dynamics/Microsoft Studios)

BEST ROLE-PLAYING GAME

Bloodborne (From Software/Sony Computer Entertainment)
Fallout 4 (Bethesda Game Studios/Bethesda Softworks)
Pillars of Eternity (Obsidian Entertainment/Paradox Interactive)
The Witcher 3: Wild Hunt (CD Projekt Red/Warner Bros. Interactive Entertainment)
Undertale (tobyfox)

BEST FIGHTING GAME

Guilty Gear Xrd -Sign- (Arc System Works/Aksys Games)
Mortal Kombat X (NetherRealm Studios/Warner Bros. Interactive Entertainment)
Rise of Incarnates (Bandai Namco Entertainment)
Rising Thunder (Radiant Entertainment)

BEST FAMILY GAME

Disney Infinity 3.0 (Avalanche Software/Disney Interactive)
Lego Dimensions (TT Games/Warner Bros. Interactive Entertainment)
Skylanders SuperChargers (Vicarious Visions|Beenox/Activision)
Splatoon (Nintendo EAD Group No. 2/Nintendo)
Super Mario Maker (Nintendo EAD Group No. 4/Nintendo)

BEST SPORTS/RACING GAME

FIFA 16 (EA Canada/Electronic Arts)
Forza Motorsport 6 (Turn 10 Studios/Microsoft Studios)
NBA 2K16 (Visual Concepts/2K Sports)
Pro Evolution Soccer 2016 (PES Productions/Konami)
Rocket League (Psyonix)

BEST MULTIPLAYER

Call of Duty: Black Ops 3 (Treyarch/Activision)
Destiny: The Taken King (Bungie/Activision)
Halo 5: Guardians (343 Industries/Microsoft Studios)
Rocket League (Psyonix)
Splatoon (Nintendo EAD Group No. 2/Nintendo)

MOST ANTICIPATED GAME

Horizon Zero Dawn (Guerrilla Games/Sony Computer Entertaiment)
No Man's Sky (Hello Games)
Quantum Break (Remedy Entertainment/Microsoft Studios)
The Last Guardian (GenDesign/Sony Computer Entertainment)
Uncharted 4: A Thief's End (Naughty Dog/Sony Computer Entertainment)

ESPORTS PLAYER OF THE YEAR

Kenny "KennyS" Schrub (Counter-Strike: Global Offensive/Team EnVyUs)
Lee "Faker" Sang-hyeok (League of Legends/SK Telecom T1)
Olof "olofmeister" Kajbjer (Counter-Strike: Global Offensive/Fnatic)
Peter "ppd" Dager (Dota 2/Evil Geniuses)
Syed Sumail "Suma1L" Hassan (Dota 2/Evil Geniuses)

ESPORTS TEAM OF THE YEAR

Evil Geniuses
Fnatic
Optic Gaming
SK Telecom T1
Team SoloMid

ESPORTS GAME OF THE YEAR

Call of Duty: Advanced Warfare (Sledgehammer Games/Activision)
Counter-Strike: Global Offensive (Valve)
Dota 2 (Valve)
Hearthstone: Heroes of Warcraft (Blizzard Entertainment)
League of Legends (Riot Games)

TRENDING GAMER

Total Biscuit
Christopher "MonteCristo" Mykles
Greg Miller
Markiplier
PewDiePie

BEST FAN CREATION

GTA 5 – Targets (Hoodoo Operator)
Real GTA (Corridor Digital)
Portal Stories: Mel (Prism Studios)
Super Mario Maker e-Reader Levels (Baddboy78 / theycallmeshaky)
Twitch Plays Dark Souls (Twitch Community)
via | TheGameAwards.com