Call of Duty: Ghosts in un trailer per la modalità single-player
Activision ci regala questo spettacolare filmato dedicato alla campagna single-player di Call of Duty: Ghosts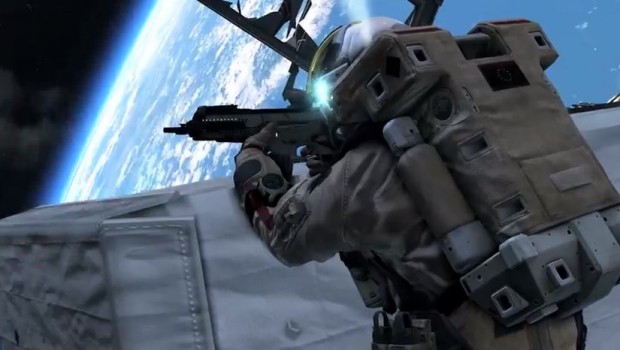 Che gli Infinity Ward fossero veri e propri maestri nel confezionare campagne single-player con un contenuto spettacolare di livelli siderali lo si sapeva già, ma sembra che in questo nuovo trailer dell'imminente Call of Duty: Ghosts siano quasi riusciti a superarsi.
Nel filmato completamente doppiato in italiano che potrete ammirare qui di seguito vedremo addirittura una sequenza di combattimento ambientata su una stazione spaziale, per poi tornare sulla terra in uno scenario quasi post-apocalittico dove Ghost e la sua squadriglia di soldati scelti sono chiamati a salvare il destino di una nazione. Fra le tante belle cose, segnaliamo anche il ritorno in grande stile degli amati pastori tedeschi.
Non ci pare di esagerare dicendo che questo ci sembra materiale degno di un vero e proprio blockbuster d'azione hollywoodiano. Dopotutto sono ormai diversi anni che il confine tra videogiochi e cinema si va assottigliando, e le cosiddette "produzioni AAA" adottano sempre di più quel taglio prettamente cinematografico al quale siamo stati abituati negli ultimi vent'anni di film. Proprio gli Infinity Ward ci hanno regalato alcune delle scene più memorabili nella storia recente, con l'esplosione della bomba nucleare sul primo Modern Warfare o il crollo della Torre Eiffel in Modern Warfare 3.
Call of Duty: Ghosts arriverà su PC, PlayStation 3, Xbox 360 e Wii U il 5 novembre, su PlayStation 4 il 29 novembre e su Xbox One il 22 novembre.