Macross: Trial Frontier porta la celebre saga su PlayStation 3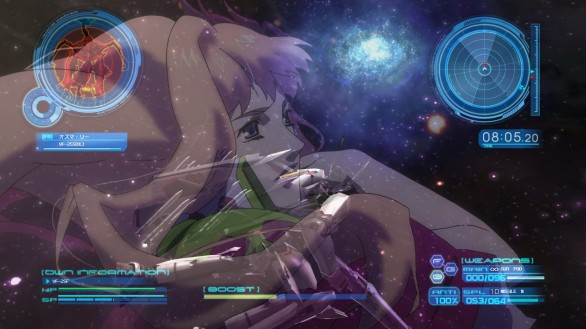 Nel corso degli anni la longeva saga di Macross ha fatto la sua apparizione su un gran numero di console differenti, con risultati altalenanti.
Le console HD attualmente in circolazione, però, non hanno ancora ospitato alcun titolo ispirato alle vicende della serie in questione, con grande rammarico dei fan più accaniti.
Fortunatamente la cosa è destinata a risolversi presto, visto che Namco Bandai farà uscire su PlayStation 3 Macross: Trial Frontier, che verrà allegato al Blu-ray dell'anime Macross Frontier The Movie: The False Diva. Purtroppo non si tratta di un titolo originale, ma di un semplice variante di Macross: Ultimate Frontier per PSP. Godetevi la galleria immagini dopo il salto!
Le prime immagini di Macross: Trial Frontier