DeathSpank: il secondo capitolo a tempo di record - prime immagini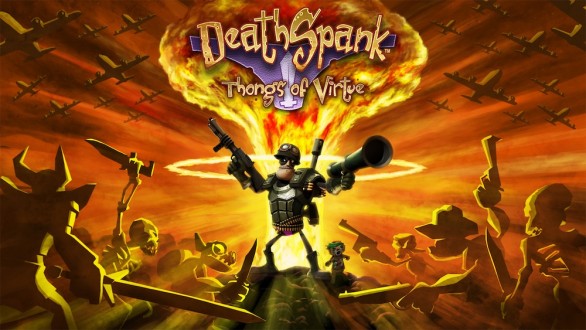 Il primo Deathspank è uscito da poche settimane, eppure il suo seguito è già pronto a debuttare il prossimo settembre. Si tratta di DeathSpank: Thongs of Virtue, titolo che evidentemente era già in fase di sviluppo parallelamente al primo capitolo.
DeathSpank: Thongs of Virtue dovrebbe essere il 50% più longevo del suo predecessore e offrire nuove ambientazioni (fra cui oceani e Polo Nord). La trama seguirà gli eventi narrati nel primo DeathSpank, ma Hothead ha specificato che anche chi non ha giocato il titolo originale non avrà problemi a seguire l'avventura.
DeathSpank: Thongs of Virtue arriverà su PSN il 21 settembre e su XBLA il 22 settembre. Vi lasciamo con le prime immagini della versione PS3.