Call of Duty: Black Ops si mostra in un inedito filmato di gioco ripreso al GamesCom 2010 (cam)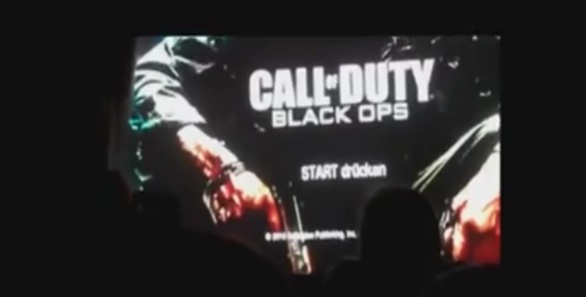 Dopo circa una settimana dall'evento tedesco, trapela su YouTube un filmato ripreso durante un incontro a porte chiuse con gli sviluppatori del gioco.
Come per ogni fiera di settore infatti i vari team di sviluppo incontrano gli addetti stampa per mostrare l'avanzamento dei lavori mediante nuove informazioni e soprattutto video inediti dei propri titoli.
Dopo la pausa potete quindi vedere delle sessioni di gioco inedite di Call of Duty: Black Ops riprese di nascosto durante un incontro con i ragazzi di Treyarch.
Il filmato in questione mostra in particolare una missione di infiltrazione in una base. Ovviamente il consiglio è di vedere il filmato prima che possa essere rimosso.
Call of Duty: Black Ops è atteso per PC, Xbox 360, PS3 e Wii il prossimo 9 novembre.