The First Templar: primo video di gioco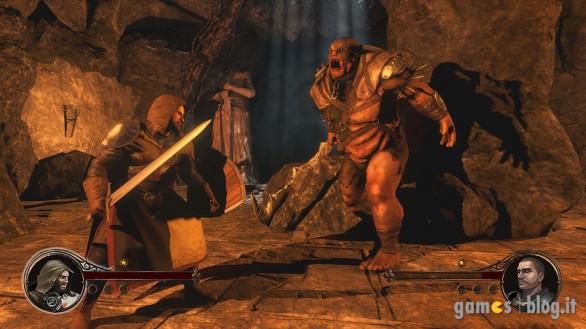 A tre mesi circa di distanza dall'annuncio di The First Templar bagnato da una serie di immagini, i ragazzi della casa di sviluppo bulgara Haenimont Games hanno approfittato del recente GamesCom 2010 per mostrarci la primissima sequenza filmata della loro nuova proprietà intellettuale orientata al gioco in cooperativa.
Per chi ne avesse scoperto solo adesso l'esistenza, ricordiamo che The First Templar è un action-adventure ambientato nel tredicesimo secolo che ci lancia alla ricerca del Santo Graal vestendo i panni di un nerboruto cavaliere francese e di una nobildonna accusata ingiustamente di eresia: dovremo quindi vedercela con la Santa Inquisizione, con il molto poco magnanimo Re Filippo IV di Francia, con gli abili Saraceni e, tanto per non farci mancare nulla, con gli stessi appartenenti all'Ordine dei Templari.
Nel lasciarvi al video di cui sopra, vi informiamo che The First Templar è previsto in uscita su PC ed Xbox 360 per i primi mesi del 2011.
The First Templar: galleria immagini