[TGS 2010] Castlevania: Lords of Shadow in un nuovo trailer HD da 8 minuti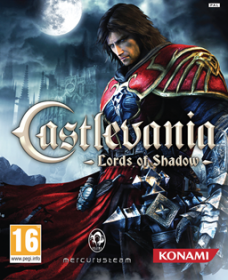 Konami ha fatto le cose in grandi per il TGS 2010, portando un trailer esteso di Castlevania: Lords of Shadow della durata di ben 8 minuti che ci mostra nuovi nemici, nuovi personaggi e numerose nuove ambientazioni di gioco.
Ricordiamo che questo titolo è realizzato con la partecipazione di Hideo Kojima, e promette di dare un forte contributo al genere action con un sistema di combattimento che varierà dinamicamente in base ad ambientazioni e nemici, ognuno dei quali richiederà l'utilizzo di particolari tecniche o armi.
Castlevania: Lords of Shadow uscirà il prossimo 7 ottobre su PlayStation 3 e Xbox 360.
Il video dopo la pausa.