Borderlands 2, il nuovo DLC Headhunter è disponibile anche in Italia
Il nuovissimo DLC per Borderlands 2 è arrivato. Ecco tutto quello che dovete sapere.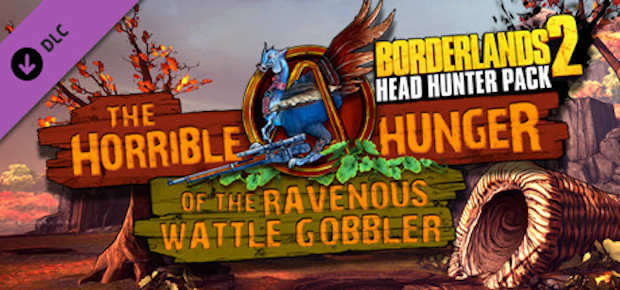 Il nuovo DLC per Borderlands 2, il contenuto aggiuntivo dedicato al Giorno del Ringraziamento, è stato rilasciato come da programma. The Horrible Hunger of the Ravenous Wattle Gobbler è disponibile anche in Italia per Xbox 360, PlayStation 3, Mac e PC.
Si tratta di un'avventura della durata complessiva di circa un'ora, meta della quale è dedicata al nuovo personaggio, introdotto in questo DLC per la prima volta, Grandma Flexington, la nonna di Mr. Torgue, di cui potete avere un assaggio nel video che trovate in fondo all'articolo.
Nessuna sorpresa sulla trama, già annunciata giorni fa: i giocatori devono cacciare un tacchino gigante, il Wattle Gobbler, nel corso di un torneo in stile Hunger Games che si tiene su Pandora e vede la partecipazione di reclute sacrificali scelte tra i vari distretti del pianeta.
Una volta completata la missione si otterrà una nuova testa da applicare a piacimento ai personaggi del gioco.
Come già annunciato, il nuovo DLC della serie Headhunter può essere acquistato al prezzo di 2,99 euro direttamente dal PlayStation Newtork, da Xbox Live Marketplace o da Steam. Se avete Borderlands 2 e volete provare una nuova avventura, collegatevi agli store ufficiali, un tacchino particolarmente aggressivo vi sta aspettando!
Via | Steam