Enslaved: 15 minuti del terzo livello del gioco in un video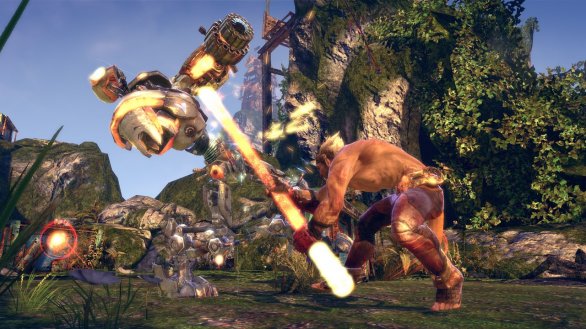 I colleghi di vg247 hanno pubblicato attraverso YouTube un filmato di gioco della versione finale di Enslaved: Odyssey to the West.
In particolare viene mostrato il terzo livello (Metal Tower) del titolo targato Ninja Theory, grazie al quale è possibile vedere una fase avanzata del gioco rispetto a quella iniziale proposta dalla demo presente su PlayStation Store e Xbox Live. Il video dura la bellezza di 15 minuti ed è ovviamente in alta definizione a 720p.
Prima di lasciarvi alla visione del filmato ricordiamo che Enslaved: Odyssey to the West sarà disponibile nei negozi dal 7 ottobre per PlayStation 3 e Xbox 360.