Castlevania: Lords of Shadow in nuove immagini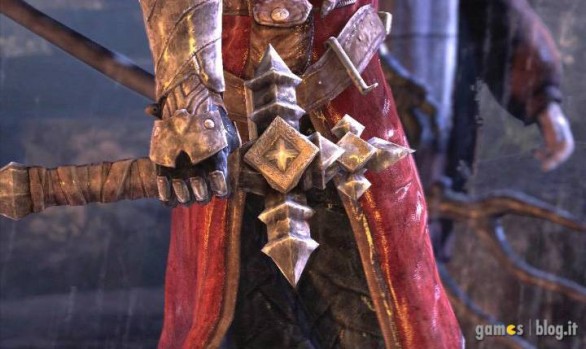 In concomitanza con la diffusione della demo di Castlevania: Lords of Shadow, i colleghi di CVG ci regalano una corposa serie di immagini di gioco riguardanti l'attesissimo action in sviluppo presso gli studi madrileni di MercurySteam con il prezioso contributo di Hideo Kojima e delle menti più fervide dei suoi Kojima Productions.
Traendo spunto dall'indimenticabile Super Castlevania IV (SNES, 1991), Lords of Shadow porterà Gabriel Belmont a ricercare i pezzi di una misteriosa maschera dai poteri soprannaturali (la stessa immortalata nelle immagini e nel teaser trailer d'annuncio) che, una volta ricomposta, dotrebbe permettergli di riportare in vita Marie, la sua adorata compagna uccisa da quelle stesse forze demoniache che sarà costretto ad affrontare nel corso dell'avventura sfoggiando un ricco sistema di movimento e combattimento che, stando alle parole pronunciate da Kojima in questi mesi, riuscirà a settare nuovi standard qualitativi per il genere action nel suo complesso.
Castlevania: Lords of Shadow sarà disponibile dal 7 ottobre per PS3 e Xbox 360.
Castlevania: Lords of Shadow - galleria immagini