Resident Evil: The Mercenaries 3D annunciato in dettagli e immagini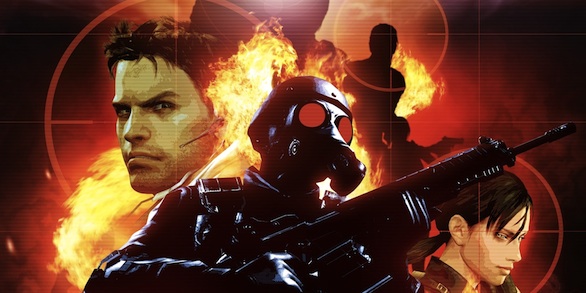 Capcom ha annunciato durante la conferenza Nintendo due nuovi titoli per 3DS.
Oltre a Mega Man Legends 3 Project, è stato presentato un secondo titolo della serie Resident Evil previsto per il lancio della console. Resident Evil: The Mercenaries 3D affiancherà infatti Resident Evil: Revelations e proporrà le sfide della modalità Mercenari presente nei capitoli apparsi su console casalinghe. Il giocatore dovrà infatti sterminare orde di infetti in un tempo limitato, con la possibilità intraprendere missioni in cooperativa tramite la funzionalità Wi-Fi del Nintendo 3DS. Inoltre, sono previste anche modalità inedite e nuovi personaggi dell'universo Resident Evil come bonus extra in aggiunta a quelli già visti in Resident Evil 4 e 5.
Di seguito trovate le prime immagini. Un piccolo filmato del gioco è invece presente nel video di presentazione della lineup del Nintendo 3DS che abbiamo pubblicato in mattinata.
Resident Evil: Mercenaries 3D - immagini