Uncharted 2: Among Thieves - a breve la Game of The Year Edition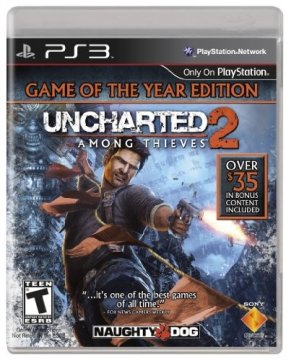 Sony e Naughty Dog hanno finalmente annunciato l'uscita di una Game of the Year Edition di Uncharted: Among Thieves. Il tutto alla luce dei circa 4 miloni di copie vendute (3,8 milioni, per essere esatti), nonché degli oltre 125 milioni di partite online ospitate. La cosa interessante è che il tutto dovrebbe avvenire a breve.
L'uscita in USA, infatti, è già stata fissata per il 12 Ottobre al prezzo di 49,99 dollari. All'interno, oltre al gioco, gli acquirenti troveranno pure un voucher che darà la possibilità di scaricare una corposa proposta in termine di contenuti. Di seguito ve ne elenchiamo una parte, per poi proseguire immediatamente dopo la pausa.



PlayStation Heroes Skin Pack

UNCHARTED: Drake's Fortune Multiplayer Pack

UNCHARTED 2 Siege Expansion Pack

Currency Multiplier which grants Double XP up to level 10 in Multiplayer

Golden Guns option for the AK-47 and the 92FS 9mm pistol for use in Multiplayer



Early access to "Revenge" Booster – you still have to purchase it with in-game cash!

UNCHARTED: Eye of Indra – Motion Comic Bundle (which includes Episodes 1-4)

UNCHARTED: Eye of Indra – Rika Raja and Daniel Pinkerton Character Skins

UNCHARTED 2: Among Thieves – Avatar Pack 1

UNCHARTED 2: Among Thieves – Avatar Pack 2

UNCHARTED Avatar Pack 3

UNCHARTED Avatar Pack 4

Pinball Heroes – UNCHARTED for the PSP
via | Scrawlfx