Gears of War? beccatevi il virale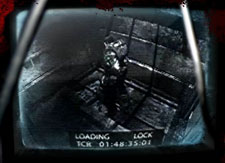 Andate qui. Cosa vedete? No, non mi riferisco ad uno di quei fastidiosi script che ridimensionano la finestra dei browser. E no, nemmeno a quei fastidiosissimi sistemi di riconoscimento dell'età che ti chiedono di inserire la tua data di nascita.

Parlo del contenuto della pagina. Una telecamera in una cella e un personaggio di Gears of War ripreso in vari momenti. Segue un po' di roba flash e sono quindi visionabili alcuni video (li trovate anche qui) che svelano qualche nuovo dettaglio sulla trama del gioco.

Plausibile che il marketing virale non si fermi qui, e che continui per svelare nuove parti della trama. Insomma, tenete d'occhio il sito di Gears of War.
Ah, dimenticavo: oltre a dieci mappe multiplayer, il gioco potrà vantare anche una modalità co-op. Cosa volete di più dalla vita?
[via Joystiq]