The Conduit 2: nuove immagini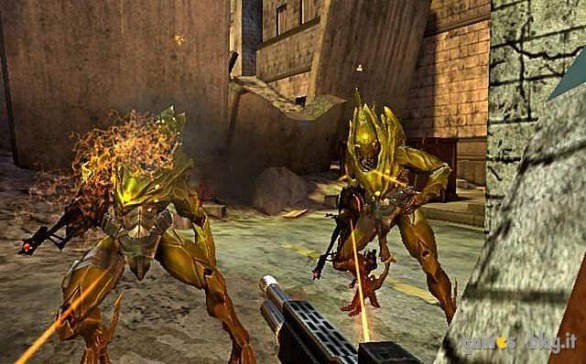 Ad un mese circa dal triste annuncio del ritardo nella commercializzazione di The Conduit 2 all'anno prossimo, i ragazzi della casa di sviluppo a stelle e strisce High Voltage Software tornano a farci visita per offrire agli utenti Wii una nuova serie di immagini di gioco.
Perfettamente consapevoli del mezzo passo falso compiuto con l'episodio primigenio della saga, gli sviluppatori collaboreranno di nuovo con SEGA per regalare agli amanti degli sparatutto in prima persona sulla console ammiraglia di Nintendo una campagna in singolo decisamente meno ripetitiva e, soprattutto, un solido impianto multigiocatore sia competitivo che cooperativo.
Prima di lasciarvi alle restanti immagini in galleria, approfittiamo dell'occasione per ricordarvi che The Conduit 2 è previsto in uscita per la prima metà del 2011.
The Conduit 2: galleria immagini