Kingdoms of Amalur: Reckoning - il nuovo gioco di ruolo di EA si rifà vivo in immagini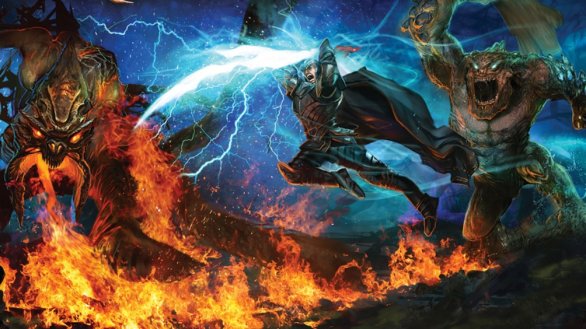 Dopo due mesi e mezzi di oblio, i ragazzi della casa di sviluppo statunitense 38 Studios aggiornano il sito ufficiale del loro nuovo gioco di ruolo realizzato in collaborazione con Electronic Arts, Kingdoms of Amalur: Reckoning, attraverso una nuova serie di immagini di gioco ed artwork.
A chi si fosse lasciato scappare l'annuncio e le prime informazioni relative a questa nuova, intrigante proprietà intellettuale, ricordiamo brevemente che Reckoning è un promettente GDR di stampo occidentale che poggia videoludicamente ed artisticamente sulla granitica esperienza maturata sul campo da Ken Rolston, capo designer degli ultimi due titanici capitoli di The Elder Scrolls (Morrowind e Oblivion), e da Todd McFarlane, il creatore del comic americano Spawn.
La commercializzazione di Kingdoms of Amalur: Reckoning è prevista su PC, PS3 ed X360 nella seconda metà del 2011.
Kingdoms of Amalur: Reckoning - galleria immagini