Dungeon Siege III: nuovo video dal ComicCon di New York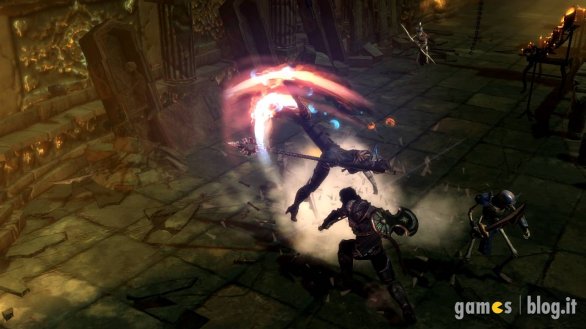 Da quando Dungeon Siege III fu annunciato qualche mese fa in pompa magna, bisogna ammettere che un pelo di curiosità è sorta. Se si considera poi lo studio al quale Square Enix ne ha commissionato lo sviluppo, probabilmente tale curiosità potrebbe pure mutare in interesse. Intanto, sappiate che oggi vi proponiamo un nuovo video del titolo in questione.
Dicevamo dello studio di sviluppo, vale a dire Obsidian Entertainment, che nell'arco della sua attività ha dimostrato di saperci fare quando si tratta di brand già consolidati - come nel caso di Star Wars: Knights of the Old Republic 2. Senza contare che in molti aspettano al varco un certo Fallout: New Vegas, che al momento sembra davvero promettere bene.
Ma bando alle nostre aspettative, vi invitiamo a dare uno sguardo al lungo video (quasi 13 minuti) giuntoci da New York, che troverete dopo la pausa, il quale mostra quasi ogni fase di gioco, da quella esplorativa a quella di combattimento. Dungeon Siege III uscirà su PC, PlayStation 3 e Xbox 360.