Classifica di vendita UK: Medal of Honor al primo posto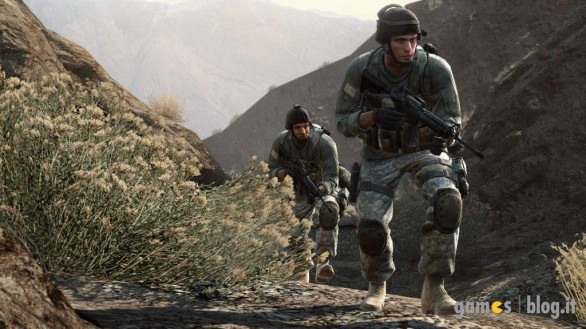 I dati di vendita anticipati da EA per quanto riguarda Medal of Honor trovano conferma nella classifica di vendita settimanale del Regno Unito, dove lo shooter in prima persona è entrato direttamente al primo posto scalzando dalla vetta un certo FIFA 11, altro best-seller di questo periodo (e non solo).
Scorrendo la classifica verso il basso troviamo al terzo posto l'intramontabile Just Dance 2 seguito da Wii Party, mentre per ritrovare PES 2011 dobbiamo scendere fino alla quinta posizione. Dopo la pausa la classifica vendite nel dettaglio, che vi ricordo riguarda la settimana terminata il 16 ottobre.
1) Medal of Honor (Danger Close-DICE, EA)
2) FIFA 11 (EA Sports, EA)
3) Just Dance 2 (Ubisoft, Ubisoft)
4) Wii Party (Nintendo, Nintendo)
5) Pro Evolution Soccer 2011 (Team PES, Konami)
6) F1 2010 (Codemasters Birmingham, Codemasters)
7) Dead Rising 2 (Blue Castle Games, Capcom)
8) Halo: Reach (Bungie, Microsoft Game Studios)
9) Naruto Shippuden: Ultimate Ninja Storm 2 (CyberConnect2, Namco Bandai Partners)
10) Castlevania: Lords of Shadow (MercurySteam, Konami)