Xbox Live Marketplace: le novità di martedì 19 ottobre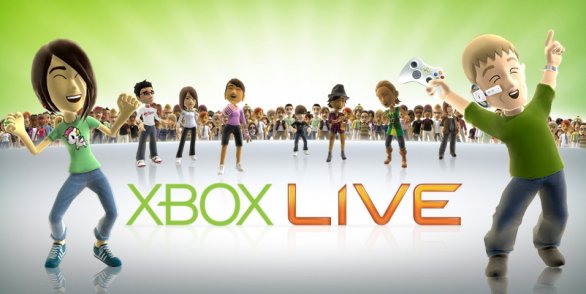 Come ogni martedì mattina, eccoci nuovamente giunti al momento della rubrica dedicata gli aggiornamenti sui contenuti aggiuntivi, sulle versioni dimostrative, sui titoli indipendenti e sugli sconti a tempo proposti settimanalmente da Microsoft ai possessori di Xbox 360 tramite il Marketplace di Xbox Live. Manca davvero poco alla commercializzazione di Kinect e alla diffusione della nuova dashboard (con il conseguente stravolgimento della piattaforma che ne deriverà), ma nonostante ciò l'offerta di contenuti di questa settimana è davvero ampia: andiamo quindi a scoprirla assieme partendo, come al solito, dall'iniziativa conosciuta oltreoceano come Deal of the Week.

Offerte della settimana (solo per gli utenti Xbox Live Gold)

Battlefield: Bad Company 2

Onslaught Mode: 400 Punti Microsoft


SPECACT Upgrade Bundle: 320 Punti Microsoft


Seguiteci dopo la pausa per il palinsesto completo delle novità settimanali di Xbox Live Marketplace.

Xbox Live Arcade

* SONIC 4 Episode I
* Dead Space™ Ignition
* Comic Jumper
* Hydrophobia
* Alien Breed 2: Assault
* Serious Sam HD: TSE
* Blade Kitten
* DeathSpank: T.O.V.
* Sonic Adventure
* Space Invaders: IG
* KOF SKY STAGE
* Dance! It's your Stage


Add-on di giochi

* "You Were Meant For Me"
Lips
* "Eternity"
Lips
* "Smile"
Lips
* 10/2010 Aggiornamenti da scaricare
PES 2011
* Set colonne sonore 1
Castlevania HD
* Survival At The Rock Pack
Split/Second
* Vestito per Caccia e Commercio
Red Dead Redemption
* 10/2010 Aggiornamenti da scaricare
PES 2011
* Pacchetto gratuito: Psicopatico
Dead Rising 2
* Pack Doppia Pista
MotoGP™ 09/10
* Pacchetto brani Rocktober
GH™: Warriors of Rock
* Are you Experienced: Rock Band Edition
Rock Band


Giochi su richiesta

* Gears of War 2
* Call of Juarez: BiB
* Virtua Tennis™ 2009
* CSI-Prova Schiacciante
* Blazing Angels 2
* NHL 2K9
* Assassin's Creed II
* Call of Duty: WaW
* Tomb Raider: Anniv.
* Mortal Kombat vs. DCU
* Shadowrun
* Bully Scholarship Ed.


Giochi indipendenti

* Lab Rabbit
* LEUCISTIC WYVERNリューシスティックワイバーン
* DUENDE <デュエンディ>
* Ava Bash
* Antibody 3D
* Blazin' Balls Xtreme Edition
* Virtual Fireplace
* Bluebones Curse
* Defense Matrix
* Arctic Ball Grind
* Cutouts!
* Avatar Massage ONLINE


Demo dei giochi

* DB Raging Blast 2 Demo
* Force Unleashed II
* Castlevania LoS - Demo
* EA SPORTS™ MMA Demo
* ArcaniA - Gothic 4
* Enslaved: Odyssey to the West (Demo)
* MySims SkyHeroes™ Demo
* WRC 2010 DEMO
* FIFA 11 Demo
* PES2011 - Versione Dimostrativa
* LotG Demo
* NBA 2K11 Demo