Call of Duty: Black Ops - svelati i requisiti di sistema PC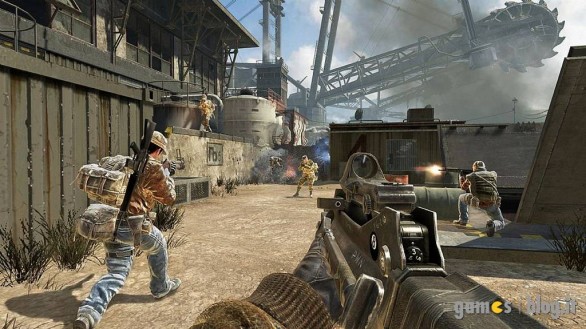 Dopo aver chiarito la natura squisitamente "PCista" di Black Ops ai giornalisti e a tutti coloro che nelle ultime settimane hanno accolto con dispiacere l'esclusione di un qualsivoglia sistema di server dedicati per il gioco multiplayer del prossimo capitolo della saga di Call of Duty, i ragazzi di Treyarch passano di nuovo la palla al produttore Activision per dargli la possibilità di rendere noti i requisiti di sistema minimi (esattamente come l'anno scorso con Modern Warfare 2, non sono stati ufficializzati i requisiti consigliati).
Rispetto all'hardware indicatoci nel 2009 da Infinity Ward, stavolta per poter giocare a Black Ops su PC al più basso livello di dettaglio occorrerà possedere almeno 2Gb di RAM, una scheda video equipaggiata con 256Mb di memoria interna e, soprattutto, un processore dual core: chi fino ad ora ha cercato di "sopravvivere videoludicamente" con un vecchio processore a singolo core, quindi, d'ora in avanti se vorrà rimanere aggiornato con i capitoli della saga di Call of Duty dovrà necessariamente sostituire in toto la propria piattaforma.
Call of Duty: Black Ops è atteso in uscita su PS3, X360, Nintendo Wii e naturalmente PC per il prossimo 9 novembre.
Call of Duty: Black Ops - galleria immagini
Call of Duty: Black Ops - requisiti di sistema minimi
Sistema Operativo: Windows Vista/XP/7
Processore: Intel Core2 Duo E6600 or AMD Phenom X3 8750 or better
Memoria: 2GB
Disco Rigido: 12GB
Scheda Video: Shader 3.0 or better 256MB NVIDIA GeForce 8600GT/ATI Radeon X1950Pro or better
Audio: DirectX 9.0c-compatible
Versione DirectX: 9.0c