Enslaved: "Pigsy's Perfect 10" in immagini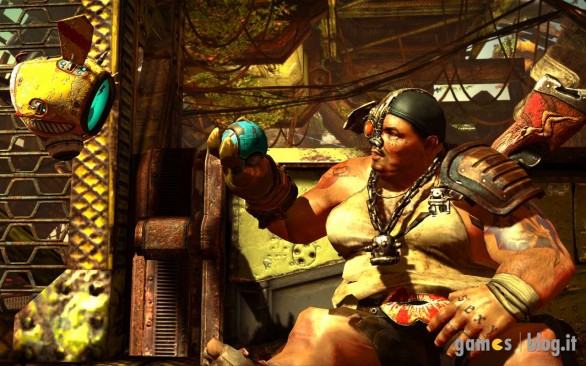 A pochissime ore di distanza dall'annuncio ufficiale di "Pigsy's Perfect 10″, i ragazzi di Ninja Theory ci catapultano di nuovo nel colorato universo fanta-post-apocalittico di Enslaved per regalarci le prime immagini di gioco di questa succulenta espansione dedicata a quel simpatico ed impacciato bambolotto che risponde al nome di Pigsy.
Seguendo parallelamente la narrazione principale di Odyssey to the West, Perfect 10 porterà Pigsy ad esplorare assieme a Monkey e a Trip le selvagge e magnifiche ambientazioni che contraddistinguono il titolo per cercare i pezzi necessari per la costruzione della sua donna-robot ideale, risollevando così una volta per tutte le sorti di un vecchio amatore.
Vi lasciamo perciò alle restanti immagini di gioco e vi ricordiamo che Enslaved: "Pigsy's Perfect 10″ sarà disponibile su Xbox Live (X360) e PlayStation Network (PS3) per la fine dell'anno.
Enslaved: Pigsy's Perfect 10 - galleria immagini