Shadows of the Damned torna a mostrarsi in un nuovo video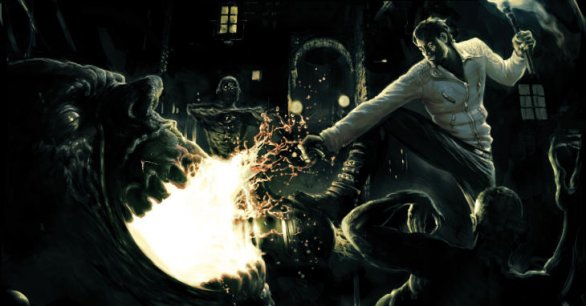 Dato che oramai anche noi, volente o nolente, siamo "costretti" a festeggiare questa sorta di festa denominata Halloween, ecco il dolcetto datoci per l'occasione da Grasshopper Manufacture. Trattasi di un nuovo video di Shadows of the Damned, che cade un po' a fagiolo considerata la ricorrenza. Il video si trova dopo il salto.
Non molto emerge dalle sequenze che ci vengono mostrate oggi. Qualche strana creatura, un'ancora più strana pistola e poco altro. In tal senso non giova certamente l'esigua durata, ma d'altra parte trattasi certamente di un video celebrativo e nulla più. Per qualcosa di più sostanzioso dovremo ancora attendere, ci sa.
Shadows of the Damned, titolo nato dalla collaborazione tra Shinji Mikami e Suda 51, dovrebbe uscire entro l'estate del 2011 su PlayStation 3 e Xbox 360.