Xbox Live Marketplace: le novità di giovedì 11 novembre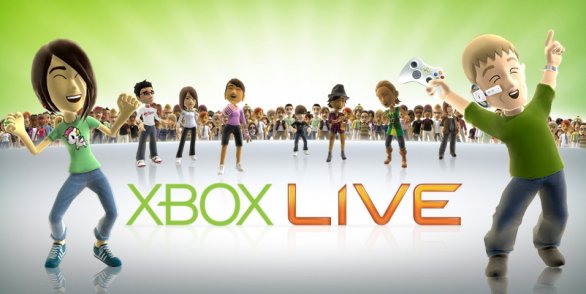 Eccoci nuovamente allo spazio dedicato alle offerte a tempo, alle versioni dimostrative, ai contenuti aggiuntivi e ai titoli indipendenti pubblicati settimanalmente attraverso il Marketplace di Xbox Live che, come avrete certamente intuito, è stato spostato dal martedì mattina al giovedì per integrare le informazioni sui Deal of the Week con quelle, altrettanto importanti, dei nuovi Live Arcade annunciati con certosina precisione da Larry Hryb (alias Major Nelson) il mercoledì sera attraverso il suo blog "istituzionale".

Offerte della settimana (solo per gli utenti Xbox Live Gold)

Scott Pilgrim VS. The World: The Game - sconto del 50% sul prezzo ordinario - 400 Punti Microsoft
Seguiteci dopo la pausa per le restanti novità settimanali di Xbox Live Marketplace, cominciando naturalmente dai titoli Arcade freschi d'annuncio da parte del supremo guru della piattaforma online di X360.

Xbox Live Arcade

1. The UnderGarden
2. Faery: Legends of Avalon
3. KOF2002UM
4. Guwange


Add-on di giochi

1. Set colonne sonore 2 Castlevania HD
2. Twista - Slow Jamz DEF JAM RAPSTAR
3. Completo da cavaliere industriale Fable III Fable III
4. Pacchetto tinture Fable III Fable III
5. "Livin' on a Prayer (RB3 version)" Rock Band 3
6. "Wanted Dead or Alive (RB3 version)" Rock Band 3
7. "Bad Medicine" Rock Band 3
8. "Red Barchetta" dei Rush GH™: Warriors of Rock
9. "We're All Gonna Die (with Iggy Pop)" dei Slash GH™: Warriors of Rock
10. "Love Song" dei Tesla GH™: Warriors of Rock
11. Bashy - Kidulthood to Adulthood DEF JAM RAPSTAR
12. Pacchetto brani Guitar Hero: Warriors Of Rock 1 GH™: Warriors of Rock


Giochi indipendenti

1. Fast Food
2. Panic Attack-Devil's Favorite
3. ig Pool
4. Snake Jam
5. The TEMPURA of the DEAD
6. SUSHIDO
7. Chopsticks
8. Null Divide
9. Get Your Girlfriend Into Games
10. Iredia: Atram's Secret
11. CheneyStar
12. SFG Office Brawlers


Demo dei giochi

1. Rock Band™ 3 Demo
2. Kinect Joy Ride
3. Apache Demo
4. Majin and the Forsaken Kingdom
5. Split/Second - Demo Multigioc.
6. Fist of the North Star
7. DB Raging Blast 2 Demo
8. Castlevania LoS - Demo
9. Force Unleashed II
10. EA SPORTS™ MMA Demo
11. Enslaved: Odyssey to the West (Demo)
12. ArcaniA - Gothic 4