Xbox Games Store: le novità di giovedì 20 marzo
Xbox Games Store: tutte le novità di questa settimana (dal 18 al 25 marzo)
Il 75% di sconto sul prezzo della versione Games on Demand per Xbox 360 di Red Dead Redemption è l'offerta più importante della settimana
Salve a tutti e bentornati alla nostra consueta rubrica del giovedì mattina dedicata agli aggiornamenti e alle ultime novità sui contenuti aggiuntivi, sulle versioni dimostrative, sui titoli indipendenti e sugli sconti a tempo previsti sull'Xbox Games Store di Xbox 360 e Xbox One. Senza indugiare oltre, partiamo allora con la lista delle offerte dei Deal of the Week che avranno luogo fino al prossimo 25 marzo:

Offerte della settimana (fino al 25 marzo e solo per gli utenti Xbox Live Gold)

Red Dead Redemption - sconto del 75% - 7,49€


Bully Scholarship Edition - sconto del 75% - 3,74€


L.A. Noire - sconto del 75% - 7,49€


Midnight Club: Los Angeles - sconto del 75% - 3,74€


Max Payne 3 - sconto del 75% - 4,99€


Max Payne 3: Rockstar Pass - sconto del 75% - 3,74€


Nella lista a seguire potrete trovare invece tutte le novità che ci attendono per questa settimana sullo store digitale di Xbox 360: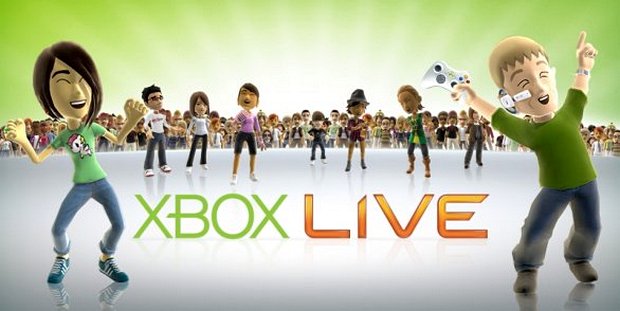 Xbox Live Arcade

Skydive
Constant C
Takedown: Red Sabre

Games With Gold

Dungeon Defenders (dal 16 al 31 marzo)

Add-on di giochi

Rocksmith 2014 Edition - 17 nuovi elementi
PvZ Garden Warfare - Garden Variety Pack
Sanctum 2 - Expansion Pack
Earth Defense Force 2025 - 5 nuovi elementi

Giochi su richiesta

DARK SOULS II
PAC-MAN AVVENTURE
Il Bastone della Verità
Thief

Giochi indipendenti

FlappyAvatar
Flappy Feathers
E.Y.E.R.I.S.
Color 2

Demo dei giochi

LEGO Movie Videogame

Giochi previsti

Destiny
Titanfall
Watch Dogs
Thief

Temi e immagini giocatore

Hardwood Spades
E4
Hexic 2
Poker Smash

Non dimenticate di scaricare la Blogo App, per essere sempre aggiornati sui nostri contenuti. E' disponibile su App Store e su Google Play ed è gratuita.