Future Film Festival: Killzone!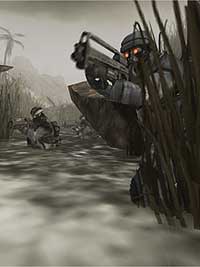 Matteo Bittanti sta organizzando un evento legato al mondo dei videogame, nell'ambito dell'annuale Future Film Festival. Il tema di quest'anno é il First Person Shooter. D'altronde non poteva essere altrimenti. Questo é l'anno degli FPS, nel bene e nel male.
Ospiti, alcuni membri di Guerrilla Games, la software house dietro l'interessante Killzone (che mi riprometto di provare appena avrò una Ps2 funzionante). Non é l'unico evento legato al mondo dei videogame: ci sarà anche Fumito Ueda, il genio dietro l'osannatissimo ICO e Wanda and the Colossus, strano adventure in cui si scalano mostri giganteschi (!).
Il Future Film Festival si terrà a Bologna dal 19 al 23 di Gennaio.