Wicked: The Game, il puzzle adventure gratuito per Facebook e iOS
Ecco una interessante alterativa a Candy Crush Saga e simili, direttamente dagli sviluppatori di Payday 2 e Sniper Elite III.
Se siete stanchi di allineare e combinare caramelle, ecco un'alternativa interessante disponibile su Facebook e per dispositivi iOS. Wicked: The Game, sviluppato da 505 Games, gli stessi di Payday 2 e Sniper Elite III, e basato sull'omonimo musical vincitore di un Grammy Award e di 3 Tony.
La storia del musical è ispirata al celebre Mago di Oz e racconta la storia delle due streghe di Oz - Elphaba e Galinda - prima dell'arrivo di Dorothy. Il gioco, va da sé, è ambientato proprio nel Mondo di Oz e non è altro che un puzzle adventure che ricalca la moda del momento.
Come potete vedere nella galleria fotografica dovrete allineare gli oggetti simili e permettere al fluido magico di scorrere e raggiungere l'obiettivo così da completare il livello.
Dopo una prima fase di spiegazione, i livelli divengono via via più difficili e il gioco si trasforma in un vero e proprio rompicapo che vi permetterà di incontrare streghe, maghi e creature di ogni sorta e di guadagnare bonus e oggetti che potrete utilizzare per rendere più facili i livelli.
Wicked: The Game è disponibile gratuitamente su Facebook e per iPhone e iPad e vi permetterà di giocare sulle varie piattaforme mantenendo i progressi. Sono presenti, come ormai consuetudine, gli acquisti in-app che renderanno l'avventura un po' più facile, ma non si tratta di contenuti essenziali, quindi potete tranquillamente divertirvi senza metter mano al portafogli.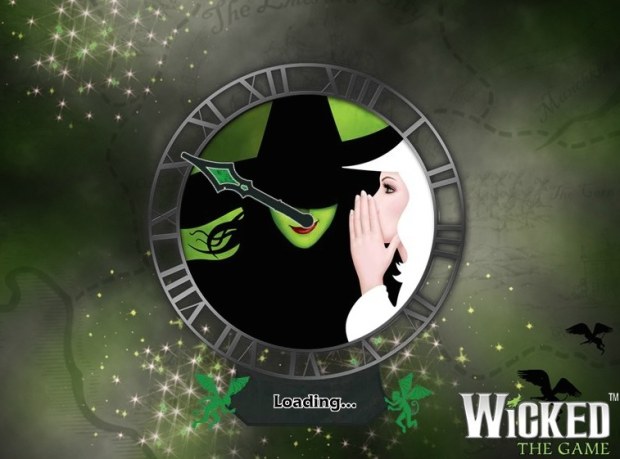 Se volete cominciare a giocare non dovete far altro che collegarvi a questo indirizzo.