Star Wars: The Old Republic - spiegate in video le abilità dell'equipaggio della propria astronave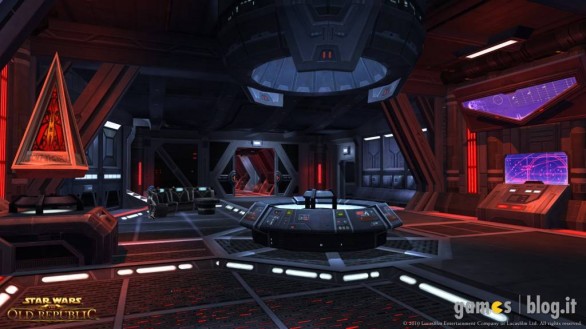 Con l'ultimo aggiornamento del sito ufficiale di Star Wars: The Old Republic, i ragazzi di BioWare e LucasArts ci spiegano attraverso l'esaustivo filmato che potrete trovare dopo la pausa quali ordini saremo in grado di dare all'equipaggio del nostro vascello interplanetario.
Durante il nostro viaggio nella galassia lontana lontana di Guerre Stellari, infatti, potremo assoldare degli agenti per aiutarci nelle missioni, ma volendo potremo anche impiegarli nella raccolta di risorse o nello sviluppo di armature e potenziamenti vari (dai microimpianti biomedici ai grimaldelli elettronici per violare i terminali e i sistemi robotici nemici). Tali abilità crescono con l'aumento dell'esperienza del proprio giocatore e variano anche in base alla razza, all'allineamento della Forza o al "mestiere" del nostro eroe spaziale.
Star Wars: The Old Republic azzererà la vita sociale degli amanti dei giochi di ruolo online su PC a partire dalla primavera del 2011.
Star Wars: The Old Republic - galleria immagini