Classifica di vendita UK - Call of Duty: Black Ops ancora primo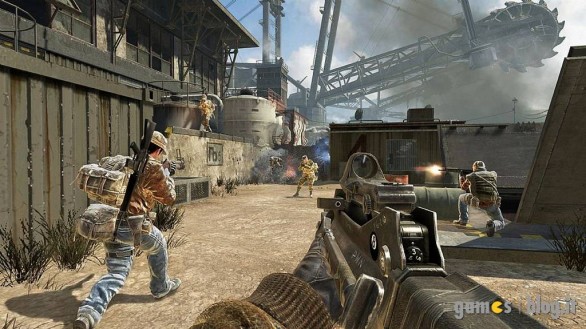 Dopo la settimana scorsa, un altro successo per Call of Duty: Black Ops, cosa che sicuramente non ci sorprende visti i record segnati dalla nuova fatica di Treyarch.
Nella settimana terminata lo scorso 20 novembre, al secondo posto arriva un altro gioco di primissima fascia come Assassin's Creed: Brotherhood, che col ritorno di Ezio Auditore impegnato in quel di Roma riesce a bissare il successo del suo predecessore.
Terzo posto per Need for Speed: Hot Pursuit, mentre il nuovo Harry Potter non riesce ad andare oltre la ventesima posizione. Dopo la pausa la classifica nel dettaglio.
1. Call of Duty: Black Ops (Activision)
2. Assassin's Creed: Brotherhood (Ubisoft)
3. Need for Speed: Hot Pursuit (EA)
4. FIFA 11 (EA)
5. Just Dance 2 (Ubisoft)
6 Wii Party (Nintendo)
7. Wii Sports Resort (Nintendo)
8. Professor Layton and the Lost Future (Nintendo)
9. Kinect Sports (Microsoft)
10. New Super Mario Bros Wii (Nintendo)
Via | MCV