Xbox Live Marketplace: le novità di giovedì 25 novembre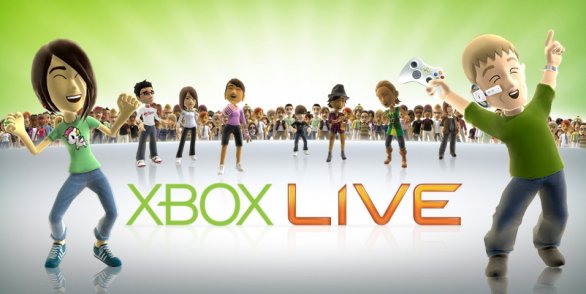 Eccoci nuovamente giunti allo spazio settimanale dedicato alle novità riguardanti le offerte a tempo, le versioni dimostrative, i contenuti aggiuntivi e i titoli indipendenti pubblicati negli ultimi sette giorni su Xbox Live Marketplace. Partiamo allora dagli ormai famosi Deal of the Week e dai loro sconti che, come di consueto, saranno disponibili fino a lunedì sera.

Offerte della settimana (fino al 29 novembre e solo per gli utenti Xbox Live Gold)
Hasbro Family Game Night

Connect 4X4, Jenga, Pictureka, Sorry! Sliders, Boggle, Sorry!, Battleship, Connect 4, Scrabble e Yahtzee - sconto del 50% sul prezzo ordinario - 400 Punti Microsoft


Seguiteci dopo la pausa per le restanti novità settimanali di Xbox Live Marketplace, cominciando naturalmente dai titoli Arcade fino ad arrivare ai non meno importanti Add-on, Demo e Giochi Indipendenti.

Xbox Live Arcade

1. Crazy Taxi


Add-on di giochi

1. Pacchetto missioni Understone Fable III Fable III
2. "Bulletproof Heart" di My Chemical Romance GH™: Warriors of Rock
3. "The Black Parade" di My Chemical Romance GH™: Warriors of Rock
4. "Helena" di My Chemical Romance GH™: Warriors of Rock
5. Fairy Tales Map Pack 3D Ultra MiniGolf 2
6. Front Mission Evolved: mappe Front Mission Evolved™
7. Tom Clancy's H.A.W.X.® 2 - DLC all in one H.A.W.X. 2
8. "How Do You Sleep?" Rock Band 3
9. "Teenagers" di My Chemical Romance GH™: Warriors of Rock
10. "It's So Hard" Rock Band 3
11. Pozione miglior cane Fable III Fable III
12. "How?" Rock Band 3


Giochi indipendenti

1. Spring Break In Zombie USA
2. Console Info
3. The Deep Cave
4. Sketchy Tower Defense
5. SUPER JANITOROID
6. Valet Parking Inc.
7. A Game you can't BEAT!!
8. Jetpack Man
9. Table Soccer X
10. Monsters Elect
11. Space Police on SuperHighway 9
12. Outbreak On Uranus


Demo dei giochi

1. Winter Sports 2011 - Demo
2. DEMO SONIC FREE RIDERS