Svelato Ghostbusters: Sanctum of Slime per PC, PS3 e X360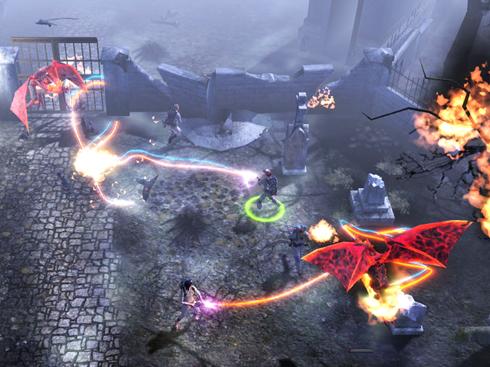 Dalle pagine di USA Today arriva l'annuncio di Ghostbusters: Sanctum of Slime, nuovo titolo dedicato agli acchiappafantasmi più amati della Terra che seguirà sul mercato Ghostbusters: Il Videogioco, già visto sui nostri schermi a luglio 2009.
Il gioco verrà pubblicato durante la primavera 2011 su PC, PS3 e X360 solo attraverso digital delivery: per le due console significa quindi che sarà disponibile tramite PSN e XBLA. Oltre a un paio di screenshot in bassa risoluzione, tutto quello che sappiamo al momento è che sarà un gioco d'avventura/azione a 4 giocatori sia online che in singolo: tra le promesse, quelle di boss giganti da affrontare in collaborazione coi propri amici con armi note dell'arsenale dei Ghostbusters.